A Personalized medicine case study: How Babirus products helped a patient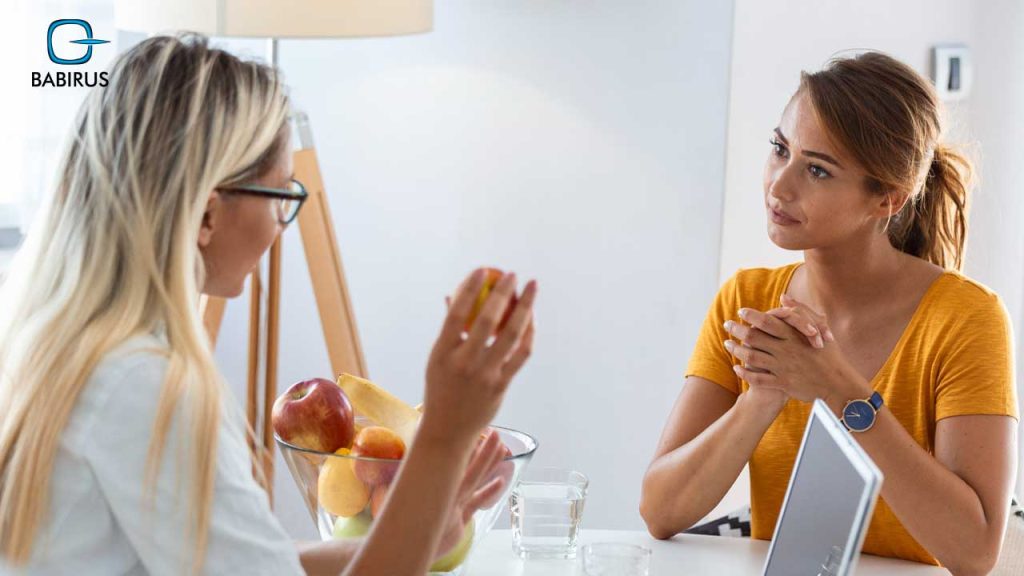 In the fast-paced world of healthcare, the role of advanced medical equipment cannot be overstated. As technology rapidly evolves, medical equipment suppliers are at the forefront, driving innovation to enhance patient care outcomes.
In this article, we will expose a personalized medicine case study of a patient suffering from food intolerance for many years and explore the pivotal role of Babirus Medical Equipment LLC, in managing this case, underlining personalized medicine benefits.
Introducing Babirus – A Pioneer in Medical Equipment Innovation:
Babirus is a globally recognized medical equipment supplier that has consistently pushed the boundaries of innovation in healthcare. With a mission to improve patient care and outcomes, Babirus has garnered a reputation for developing cutting-edge personalized medicine products that serve the evolving needs of healthcare professionals worldwide.
Patient background and challenges faced:
1. Case Study Overview:
A 30-year-old man, presented with symptoms indicative of food intolerance that had previously been misdiagnosed. Traditional diagnostic methods had proven inadequate, leaving the patient frustrated and without a viable treatment plan.
The patient's journey may have begun with a series of misdiagnoses, as his symptoms were initially not recognized as being related to food intolerance. This could have resulted in frustration and a prolonged search for answers.
2. Seeking Second Opinions:
Due to the persistence of his symptoms (abdominal (belly) pain, diarrhea, gas and bloating, headaches or migraines, heartburn, nausea, upset stomach…) and dissatisfaction with previous diagnoses, the patient may have sought second opinions from other healthcare professionals. This could involve consultations with other physicians, specialists, or clinics that could offer different perspectives and expertise.
Seeking a better solution, the healthcare team turned to the Foodprint® test provided by Babirus Medical Equipment LLC.
Discovering Babirus products in personalized medicine:
Babirus, as a pioneer in medical equipment innovation, understands the importance of establishing avenues for patients and healthcare professionals to discover their cutting-edge products. This section describes various methods through which patients and their healthcare teams discover Babirus' personalized medicine product for food intolerance:
1. Healthcare Conferences and Exhibitions:
By featuring their state-of-the-art devices and products and technologies at numerous events, Babirus enables clinicians to explore and discover their products firsthand. Interactions at these conferences often stimulate interest, leading to further exploration and integration of Babirus' equipment into healthcare facilities. Read more about our Annual FIDHC symposium.
2. Collaborations with Key Opinion Leaders:
Babirus actively collaborates with influential individuals in the healthcare industry who possess recognized expertise and credibility. These key opinion leaders, who may be renowned clinicians, researchers, or medical educators, play a pivotal role in introducing Babirus' products to their networks.
3. Engaging Sales and Marketing Channels:
Babirus maintains a robust sales and marketing presence, ensuring their products are accessible to healthcare teams. Through direct engagement with hospitals, clinics, and medical supply distributors, Babirus establishes a strong network of sales representatives who actively promote their equipment to potential customers.
4. Educational Training Programs:
To optimize the utilization of their personalized medical equipment, Babirus offers comprehensive educational training programs for healthcare teams. By engaging in these trainings, physicians, nurses, and technicians become familiarized with Babirus' equipment, increasing their awareness and potential for adoption within their respective practices.
5. Online Presence and Digital Marketing:
In this digital era, Babirus recognizes the significance of maintaining a strong online presence. Through their website, social media channels, and online advertising campaigns, Babirus ensures that patients, caregivers, and healthcare professionals can easily discover and explore their wide range of medical equipment offerings. Informational resources, testimonials, and case studies on Babirus' website further aid in showcasing the transformative impact of their products, enabling individuals to make informed decisions regarding their healthcare needs.
Read more about: Personalized medicine benefits

The Food Intolerance Test, Foodprint®, offered by Babirus
Foodprint® is a highly sensitive and accurate laboratory test that detects the presence of IgG food-specific antibodies to a wide range of foods and is the first step in identifying which foods may be causing an inappropriate immune response and affecting your health.
Measuring food-specific IgG antibodies from a blood sample is the most reliable way to identify foods that may be causing unexplained chronic symptoms.
Foodprint®, the Food Intolerance test from Cambridge Nutritional Sciences is the first step in identifying which foods may be causing an inappropriate immune response from a simple blood test.
Once you have your Foodprint® results, you may need to make some changes to your diet.
You will have received a Foodprint® patient pack which will include your test results, as well as the Patient Support Guide.
Your Patient Support Guide will help you to understand what food intolerance is and how it differs from the food allergy. Use your Guidebook in the Patient support pack to help you make changes
Comprehensive guidance is given on how you can modify your diet safely by eliminating your trigger foods, how to choose suitable alternative foods to replace them and how to rotate foods from the same group so you avoid future intolerances.
Implementing Babirus products:
The Babirus team, equipped with their advanced personalized medicine product, conducted a comprehensive analysis for Patient X. This analysis encompassed examining the patient's diet plan progress, enabling a more accurate diagnosis and highlighting the personalized medicine benefits. The robust capabilities of Foodprint® allowed for the identification of a mutation in a critical gene associated with the rare genetic disorder suspected in the patient.
Comprehensive Report and Recommendations:
Once the laboratory results were available, our team generated a comprehensive report detailing the patient's specific food intolerances. This report may include recommendations for dietary modifications, personalized meal plans, and suggestions for alternative food options to minimize symptoms.
Communication with Healthcare Professionals:
Our team collaborated with the patient's healthcare professionals to ensure a unified approach to the patient's care. This involved sharing the comprehensive report, discussing the findings, and obtaining input from the healthcare team regarding any existing medical conditions or medications that might impact the management plan.
Customized Management Plan:
Taking into account the patient's specific food intolerances, medical history, lifestyle, and preferences, our team collaborated with the patient and the healthcare professionals to customize a management plan. This plan outlined appropriate dietary modifications, including food elimination or substitution strategies, to optimize the patient's experience and alleviate symptoms.
Review and Adjustments:
Periodic follow-ups, either in-person or virtually, took place to assess the patient's progress and make any necessary adjustments to the management plan. This involved monitoring symptoms, evaluating the impact of dietary changes, and modifying the plan as needed to achieve the best outcome.
Read more about: Advantages and Disadvantages of Personalized Medicine
Transformative Results and Improved Quality of Life: Patient Testimonial
Personalized Diet Plan:
Armed with a precise diagnosis, the healthcare team, in collaboration with Babirus, developed a personalized elimination diet plan tailored to the patient's specific profile. Leveraging the insights provided by Babirus products, the team identified targeted food that trigger food intolerance symptoms. The elimination diet was designed to minimize adverse effects while maximizing its efficacy.
Positive Outcome:
Thanks to the implementation of Foodprint® and the personalized diet plan, the patient experienced remarkable improvements in his condition. Not only did his symptoms significantly subside, but his overall quality of life also improved. The utilization of personalized medicine diagnostics enabled healthcare professionals to fine-tune the treatment to the patient's specific food intolerance profile, maximizing its effectiveness.
"I cannot express enough how much the personalized food intolerance test has improved my quality of life. For years, I struggled with various symptoms that seemed to be connected to my diet, but I couldn't pinpoint the exact foods causing my discomfort.
When my healthcare professional recommended this test, I was skeptical at first. However, the collaborative experience I had with the healthcare professionals and the Babirus team behind the test was exceptional. They listened to my concerns, took the time to understand my medical history, and made me feel like an active participant in my own care.
It has truly transformed my life, allowing me to enjoy food without the fear of suffering from intolerances. I would highly recommend this test to anyone struggling with unexplained symptoms related to their diet."
Collaborative Care and Ongoing Support:
Throughout the patient's journey, Babirus team provided exceptional ongoing support that played a crucial role in the patient improvement success: "They became a trusted partner in my health journey," said the patient.
Regular follow-ups were conducted by the Babirus team to monitor the progress and address any concerns or questions the patient had. This ongoing support and communication eased any uncertainties and gave the patient the peace of mind while managing his food intolerances.
In addition to the personalized meal plans and alternative food options provided in the test report, Babirus team also offered other resources to enhance the patient experience and outcomes. They shared educational materials, recipes, and tips on how to navigate social situations while adhering to the dietary restrictions.
Overall, the collaboration between the patient, the healthcare professionals, and the Babirus team was exceptional.
Conclusion
This personalized medicine case study has resonated exceptionally well with our target audience. By highlighting specific challenges faced by our clients and demonstrating how Babirus successfully addressed them, we have been able to establish ourselves as a reliable and trusted partner.
Food intolerance testing plays a crucial role in improving the quality of life for patients. The ability to identify specific food intolerances allows individuals to make informed decisions about their diet and ultimately manage their symptoms more effectively. This testing gives patients a deeper understanding of their body's reactions to certain foods, empowering them to take control of their health and make targeted dietary changes.
The ongoing support provided by companies like Babirus team ensures that patients are not alone in their journey towards managing their food intolerances. The collaboration between patients, healthcare professionals, and the testing company creates a comprehensive support system that addresses the unique needs of each individual.