Exploring the Impact of Molecular Diagnostics in Healthcare: Uncover the Latest Trends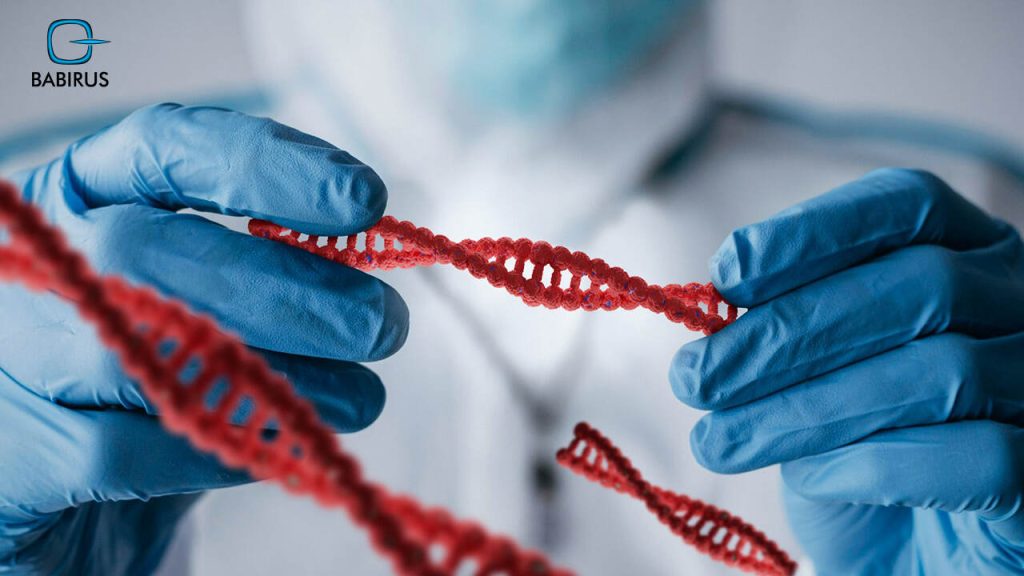 In the ever-evolving landscape of healthcare, emerging technologies continue to redefine patient treatment and management. Among these game-changers is molecular diagnostics, a scientific discipline that provides valuable insights into the molecular underpinnings of diseases and empowers healthcare professionals to deliver personalized care.
In this article, we will underscore the importance of molecular diagnostics in healthcare, explore the current trends driving its adoption, and glimpse into the promising future it holds.
Importance of molecular diagnostics in healthcare
1. Early Detection and Accurate Diagnosis:
Molecular diagnostics enables the identification of genetic mutations and variations at the molecular level, enabling clinicians to detect diseases at their earliest stages and obtain precise diagnostic results. This timely detection allows for targeted and personalized treatment plans, ultimately improving patient outcomes.
2. Tailored Treatment and Personalized Medicine:
Molecular diagnostics aids in the precise identification of biomarkers and genetic variations related to certain diseases. This enables clinicians to develop personalized treatment regimens, optimizing therapy response and minimizing adverse effects. Patients benefit from therapy plans tailored to suit their unique genetic makeup, increasing their chances of a successful recovery.
3. Disease Monitoring and Prognosis:
Molecular diagnostics also plays a crucial role in evaluating treatment efficacy and monitoring disease progression. By regularly assessing biomarkers and gene expression patterns, clinicians can track the effectiveness of interventions and adjust treatment plans accordingly. This proactive approach helps optimize patient care and improves long-term health outcomes.
4. Research and Drug Development:
Molecular diagnostics aids in research and drug development. By analyzing genetic markers or disease-specific biomarkers, researchers can better understand disease mechanisms, identify potential drug targets, and develop more effective and targeted therapies.
Read now: A Guide to Choosing the Right Molecular Diagnostic Test
Current trends in molecular diagnostics
There are several current trends in molecular diagnostics that are shaping the field. These trends include:
1. Next-Generation Sequencing (NGS):
NGS is revolutionizing molecular diagnostics trends by enabling rapid and cost-effective DNA sequencing. This technology allows clinicians to uncover a comprehensive genetic profile, facilitating the identification of disease-causing mutations and risk factors. NGS has become instrumental in cancer genomics, inherited diseases, and infectious disease diagnosis.
2. Liquid Biopsies:
Considered a non-invasive alternative to traditional tissue biopsies, liquid biopsies involve the analysis of circulating tumor cells, cell-free DNA, and other biomarkers found in bodily fluids. This technique facilitates early cancer detection, monitoring treatment response, and identifying potential resistance mechanisms. Liquid biopsies are gaining traction as a valuable tool in precision medicine.
3. Point-of-Care Testing (POCT):
The shift towards decentralized healthcare has led to the popularity of POCT, allowing medical professionals to perform diagnostic tests at patient bedside or in primary care settings. Molecular diagnostics is leading this trend by developing portable and rapid testing devices. POCT expedites diagnosis, enabling prompt and targeted treatment decisions.
4. Microfluidics and Lab-on-a-Chip Technologies:
These technologies enable the miniaturization and integration of multiple laboratory functions onto a single chip, allowing for quick and efficient analysis of biological samples. Microfluidic platforms are being used for point-of-care testing, including infectious disease detection and genetic screening.
5. Biomarker Discovery:
Molecular diagnostics trends is focused on discovering and validating new biomarkers for various diseases. This involves identifying specific genetic, protein, or metabolite markers that can be used to detect diseases, monitor treatment response, or predict disease progression. Biomarker discovery is driving the development of targeted and personalized therapies
6. Integration of Multi-Omics Data:
Multi-omics approaches, combining data from genomics, transcriptomics, proteomics, metabolomics, and other omics technologies, are gaining popularity. Integrating multi-omics data provides a comprehensive understanding of disease mechanisms and can guide precision medicine approaches.
7. Digital Pathology:
Digital pathology involves digitizing histopathology slides and utilizing computer algorithms to analyze tissue images. This molecular diagnostics trend is enhancing accuracy, speed, and reproducibility in pathology diagnostics and is enabling remote consultation and collaboration among pathologists.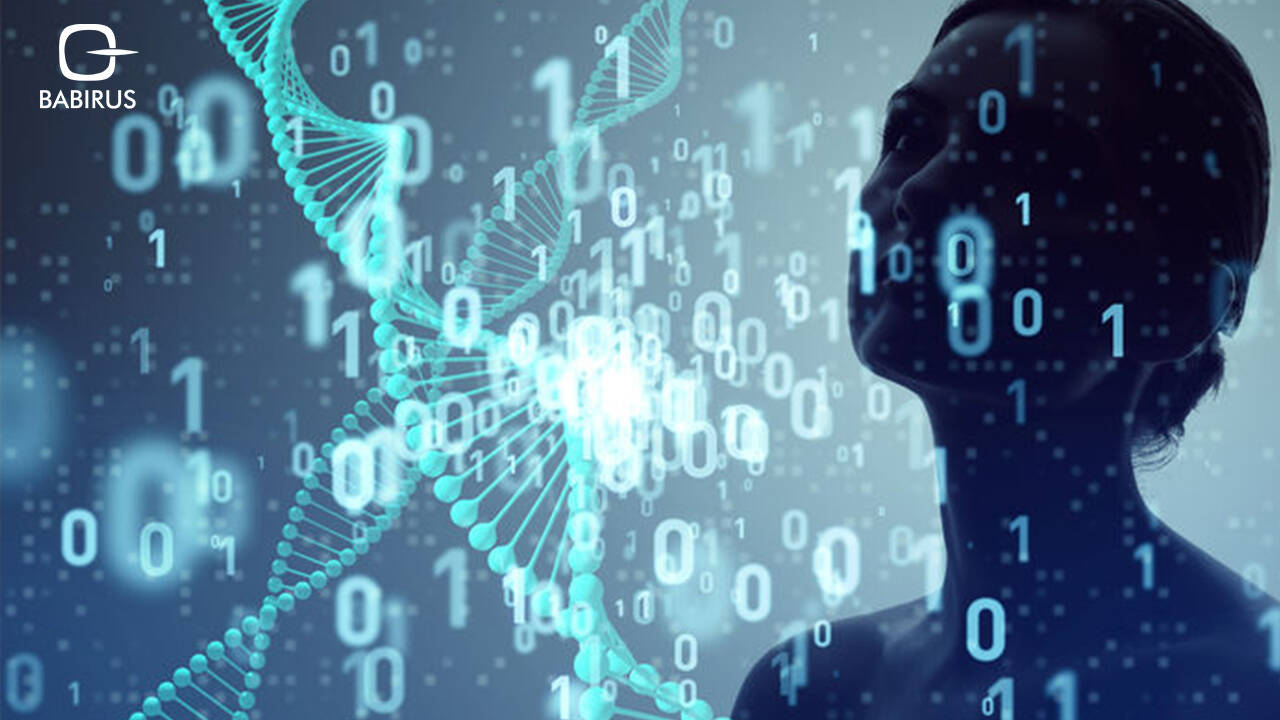 Molecular diagnostics future
The future of molecular diagnostics holds great potential for advancements in healthcare. Here are some key areas where progress is expected:
1. Personalized Medicine:
Molecular diagnostics can provide valuable insights into an individual's genetic makeup and help tailor treatments based on their specific genetic profile. This personalized medicine can lead to more effective and targeted therapies, minimizing adverse side effects.
2. Early Disease Detection:
Molecular diagnostics can detect diseases at an early stage by analyzing genetic markers and biomarkers. This can improve patient outcomes by enabling earlier intervention and treatment, particularly for conditions like cancer, where early detection is critical.
3. Infectious Disease Management:
Molecular diagnostics can rapidly identify and characterize infectious agents, including viruses, bacteria, and parasites. This can aid in timely diagnosis, effective treatment, and tracking the spread of infectious diseases.
4. Cancer Diagnosis and Monitoring:
Molecular diagnostics can provide accurate and detailed information on cancer types, subtypes, mutations, and drug response markers. This can aid in precise diagnosis, treatment selection, and monitoring of cancer patients, enhancing their chances of survival.
5. Integration with Artificial Intelligence (AI):
The integration of molecular diagnostics with AI algorithms holds potential for revolutionizing disease diagnosis and treatment planning. This fusion allows for real-time analysis of large datasets, leading to more accurate predictions, improved risk assessment, and advanced clinical decision support systems.
6. Microbiome Analysis:
The study of the human microbiome has great promise in understanding disease pathogenesis and personalizing treatment plans. Molecular diagnostics will contribute to unraveling the complexities of the microbiome, leading to tailored interventions targeting bacterial imbalances and creating new avenues for therapeutic interventions.
7. Companion Diagnostics:
Molecular diagnostics will increasingly play a pivotal role in developing companion diagnostics, which help identify patients who will benefit most from specific drug therapies. This approach enables clinicians to prescribe targeted treatments and avoid unnecessary medication use, improving overall patient care and cost-effectiveness.
Conclusion
Molecular diagnostics has emerged as a pivotal discipline within healthcare, transforming the way diseases are diagnosed, treated, and monitored. Its importance in early detection, personalized medicine, and prognostication cannot be overstated.
Babirus Medical Equipment LLC is a pioneering company at the forefront of molecular diagnostics trends, offering cutting-edge solutions that encompass the latest trends in this rapidly evolving field. With a commitment to innovation and excellence, Babirus Medical Equipment LLC embraces emerging technologies and implements them to deliver unparalleled diagnostic capabilities.
With Babirus as your trusted partner, you can be confident that you are leveraging the latest trends in molecular diagnostics to enhance your diagnostic capabilities, improve patient outcomes, and drive the future of healthcare.