Benefits Of Personalized Medicine and How It Is Changing the Way We Treat Diseases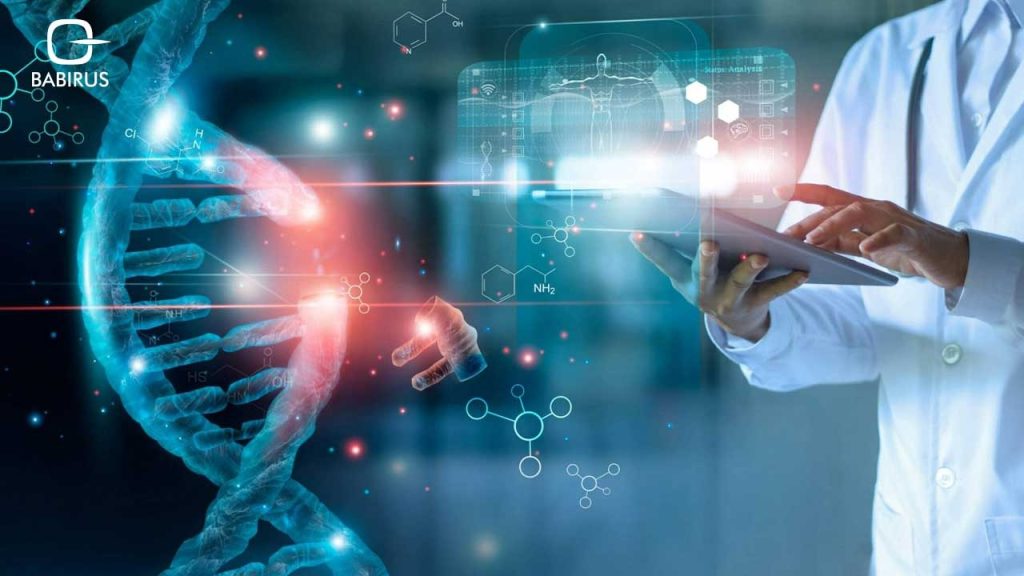 Personalized medicine has emerged as a game-changer in the field of healthcare, with the concept of customizing medical treatments to each individual's unique characteristics. Such as genetic makeup, lifestyle, and environment, moreover, it has revolutionized the way we approach disease treatment.
The personalized medicine approach offers several remarkable benefits that are reshaping the landscape of healthcare, like more effective treatments, reducing side effects, and improving general patient healing.
In this blog post, we will explore the great personalized medicine benefits, what are the applications of personalized medicine, and answer the ultimate question of personalized medicine vs. precision medicine.
Understanding Personalized Medicine:
If you are trying to understand more about personalized medicine, then let us share with you some clarifications before going any further to the personalized medicine benefits:
· What Is Personalized Medicine?
Personalized medicine is an approach to medical care that takes into account an individual's unique characteristics, such as their genes, environment, and lifestyle when diagnosing and treating a disease.
This approach is possible due to all the advances in genomics, proteomics, and other technologies that allow us to analyze and understand the complex interactions between these factors and how they contribute to disease within each patient.
· Personalized Medicine VS. Precision Medicine:
Precision medicine is a broader concept that encompasses personalized medicine but goes beyond genetics alone.
As we must say that precision medicine takes into account a wide range of factors including genetics, epigenetics, proteomics, metabolomics, microbiomics, behavioral factors, and social determinants of health, moreover, the influence of behavioral and social factors on health outcomes.
More than that, precision medicine aims to provide the right treatment to the right patient at the right time by considering all available data points.
Therefore, we can say that personalized medicine focuses primarily on an individual's genetic information.
While precision medicine expands the scope to include other omics disciplines (such as proteomics and metabolomics) that provide a more comprehensive understanding of an individual's health.
· How Does Personalized Medicine Work?
Here are the key steps involved in the personalized medicine process:
Genomic Analysis: The first step in personalized medicine is to analyze the patient's genetic makeup. This involves sequencing the patient's DNA to identify genetic variations that may be associated with certain diseases or conditions.
Precision Diagnostics: Once the patient's genetic information has been gathered, doctors use advanced diagnostic tests to identify specific biomarkers that can help confirm a diagnosis or monitor the effectiveness of treatment.
These tests may include blood tests, imaging studies, or other types of diagnostic exams.
Targeted Therapies: Based on the results of the genomic analysis and precision diagnostics, doctors can prescribe targeted therapies that are designed to address the specific needs of the patient.
These therapies may involve medications, surgery, or other interventions that are tailored to the patient's unique characteristics.
Ongoing Monitoring: Personalized medicine is not a one-time event, but rather an ongoing process. Doctors will continue to monitor the patient's progress and do tests and assessments to adjust their treatment plan as needed to achieve the best possible outcomes.
5 Benefits of Personalized Medicine:
Personalized medicine benefits rely on the great available knowledge, that allows the identification of specific biomarkers, which additionally, help predict an individual's risk of developing certain diseases, how they might respond to particular treatments, and what the most effective interventions might be.
Furthermore, personalized medicine offers a wide range of benefits, and we are going to list the most important ones among them:
1.  Empower the Prevention Medicine:
Personalized medicine empowers the field of preventive medicine by allowing healthcare professionals to do personalized medicine case studies, for people who are at a higher risk of developing certain diseases due to their genetic map, lifestyle, and other factors.
By knowing these risks early on, interventions and lifestyle modifications can be implemented to stop or postpone the beginning of diseases.
2. Improved Patient Outcomes:
Tailoring medical treatment to an individual's unique needs will give you great benefits, moreover, you will have a more engaged and understanding patient, who will follow your medical instructions, and by default that will lead to better patient outcomes.
3. Increased Efficiency:
Personalized medicine works to increase the efficiency of medical treatment. By identifying the most effective treatment for each patient, healthcare providers can avoid using unnecessary or ineffective treatments, which can save time, money, and resources.
4. Reduced Healthcare Costs:
Improving patient outcomes and increasing the efficiency of medical treatment is guaranteed with personalized medicine, furthermore, it will help you reduce healthcare costs.
5. Enhanced Patient Experience:
It is a known fact that personalized medicine enhances the patient experience by providing more targeted and effective treatment, which can improve quality of life and reduce side effects.
Read more about: Advantages and Disadvantages of Personalized Medicine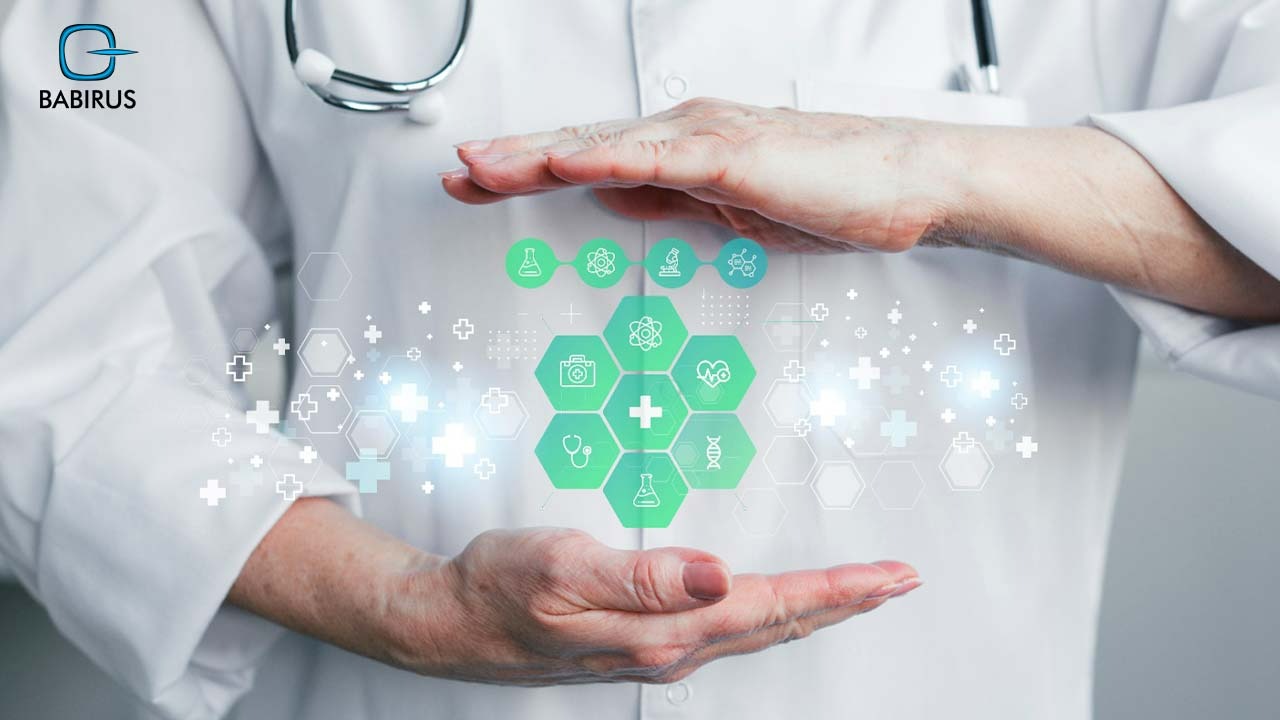 Direct Applications of Personalized Medicine:
In each of these illnesses, personalized medicine offers the potential for more effective and individualized treatment approaches, ultimately improving patient outcomes and enhancing the quality of provided care.
· Neurological Disorders:
We all know that personalized medicine has taken big steps, especially, in the treatment of neurological disorders. As healthcare professionals use personalized medicine data to predict disease progression, evaluate drug responses, and then develop treatment plans.
· Cancer Treatment:
Cancer treatment has been developed by personalized medicine, as it allows oncologists to perform genetic profiling of tumors to identify specific alterations driving the cancer's growth, and then determine the most effective treatments.
· Food Intolerance:
Personalized medicine has introduced valuable insights into the management of food intolerances, through the study of individuals' genetic and molecular maps to better understand the individual food intolerance causes.
This knowledge enables modified dietary recommendations and interventions that are specifically designed to address the individual's sensitivities.
· Heart Disease:
The application of personalized medicine allowed more accurate and targeted interventions, based on each individual's customized genetic studies to cure heart disease and their specific risk factors.
· Diabetes:
Different forms of diabetes, such as type 1 and type 2 diabetes, have diverse primary causes and response patterns to treatments, thus, personalized medicine help with more targeted treatment schedules, personalized dietary recommendations, and lifestyle modifications.
· Parkinson's Disease:
Parkinson's disease treatment benefits from personalized medicine approaches, by classifying potential therapeutic targets and developing bespoke treatment strategies, to address specific personal symptoms.
Future of Personalized Medicine:
The future of personalized medicine holds huge promises and is likely to be shaped by several key developments and trends:
Advances in genomic and molecular understanding.
Integration of data and AI, including genetic, clinical, environmental, and lifestyle information.
Telemedicine and digital health, enable remote monitoring, real-time data collection, and continuous patient engagement.
Drug development with targeted therapies based on genetic and molecular insights.
Ethical and regulatory considerations about privacy, data security, and ethical considerations related to genetic and health information sharing.
The integration of personalized medicine into routine clinical practice will become more seamless.
Finally,
Personalized medicine benefits are great players in improving healthcare, and enhancing the quality of life for individuals around the world.
However, it also raises privacy concerns, as implementing these approaches can be complex and need careful thought of individual rights and social implications.
Thus, make sure to always collaborate with the right medical partners to protect your patient's data and privacy.