Full Guide about Food Allergy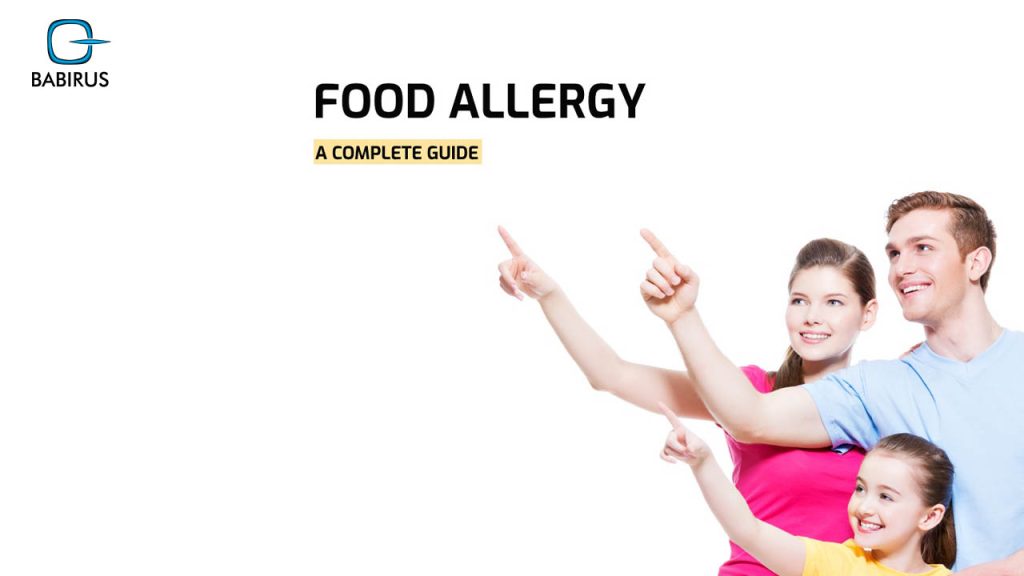 Food allergy is a growing concern affecting millions of individuals worldwide, thus, understanding common food allergies, food allergy symptoms, and common trigger foods is crucial for proper diagnosis, management, and avoidance.
We know how food allergies can impact human lives, even the simple act of sharing a meal with friends and families. Especially that food allergies are more than a medical diagnosis, as they are a complicated interaction of genetics, immunology, and personal resilience.
In this article, we are going to share with you full information about food allergy, what are the basic symptoms, the most common food allergies, and other high-profile information to help you understand food allergy better.
Food Allergy Definition:
The food allergy term represents the immune system's responses or reactions to some proteins that exist in specific foods.
In other words, when someone with a food allergy eats a particular food, their immune system mistakenly identifies the proteins as something harmful and releases chemicals to attack them, and this immune response causes several symptoms, ranging from mild to severe.
Handling food allergies must include avoid eating allergenic foods, educating yourself and others about the condition, reading food labels carefully, and being always prepared for potential allergic reactions, especially in social and dining-out situations.
Moreover, checking with an allergist or immunologist is vital for suitable diagnosis and management of food allergies.
However, you should know that food allergies are distinct from food intolerances, as food intolerances do not include the immune system and typically lead to digestive symptoms rather than allergic reactions.
4 Basic Symptoms of Food Allergy:
The food allergy symptoms vary from one person to another, but we can say that there are some mutual signs including:
1. Digestive issues:
These may include nausea, stomach cramps, vomiting, diarrhea, or even blood in the stool.
2. Skin reactions:
Skin symptoms can involve hives, itching, eczema, or swelling of the lips, face, tongue, or throat.
3. Respiratory problems:
Allergic reactions can also affect the respiratory system, causing symptoms such as sneezing, runny nose, nasal congestion, coughing, wheezing, or difficulty breathing.
4. Cardiovascular symptoms:
In severe cases, a food allergy can cause a drop in blood pressure, rapid pulse, chest pain, or even anaphylaxis, which is a life-threatening allergic reaction.
The Differences Between Mild, Moderate, and Severe Food Allergy Reactions:
Keep in mind that when it comes to food allergies, symptoms can vary widely from one human being to another, and even the harshness of the reaction also differs, ranging from mild to severe.
Thus, it is important to understand the differences between mild, moderate, and severe allergic reactions to food:
Mild Reactions:Mild reactions typically involve limited symptoms such as hives, mild itching, or a tingling sensation in the mouth or throat. These symptoms most likely last for a short duration and resolve without medical intervention.
Moderate Reactions: Moderate reactions include a stronger impact on the body, like moderate swelling, difficulty breathing, abdominal pain, vomiting, or diarrhea. These reactions may require medical attention and treatment.
Severe Reactions (Anaphylaxis):Anaphylaxis is a severe, life-threatening allergic reaction that requires immediate medical attention. Symptoms can include difficulty breathing, swelling of the throat, a sudden drop in blood pressure, rapid pulse, dizziness, and loss of consciousness.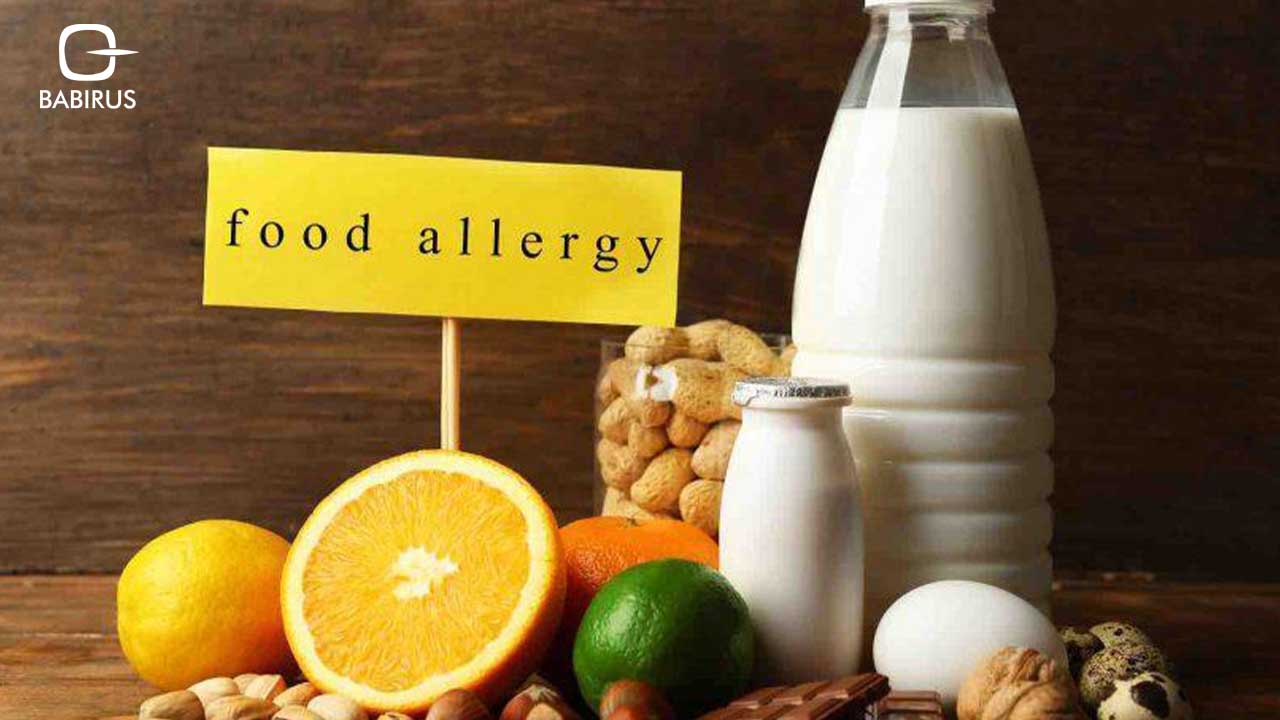 The 8 Most Common Food Allergies:
You should understand that individuals can be allergic to any food, not just the ones we are going to list, and an appropriate diagnosis from an allergist is crucial for accurate food allergy identification and management.
However, the most common food allergies that are related to the majority of food allergies, are:
Milk:Milk allergy is common in infants and young children, causing symptoms such as hives, digestive issues, and respiratory problems.
Eggs:Egg allergies could affect both children and adults. Signs can range from mild reactions like hives and digestive upset to severe reactions, including anaphylaxis.
Peanuts:Peanut allergy is one of the most known and severe food allergies, as it can cause severe allergic reactions even in tiny amounts, including anaphylaxis.
Tree nuts:This category includes countless nuts like almonds, walnuts, cashews, and pistachios. Individuals with a tree nut allergy may experience mild to severe reactions, including anaphylaxis.
Soy:Soy allergies are popular, mainly in infants, moreover, symptoms can range from hives to digestive issues and respiratory problems.
Wheat:Wheat allergies are more common in children but can also affect adults with symptoms like hives, digestive problems, and in some cases, anaphylaxis.
Fish:Fish allergies are more widespread in adults and can cause severe allergic reactions, furthermore, it is important to know that someone could have allergies to specific types of fish and not all of them.
Shellfish:Shellfish allergies are common in both adults and children. Unfortunately, symptoms can be aggressive, including anaphylaxis. Furthermore, allergies to shellfish can be divided into two types: crustaceans (shrimp, crab, lobster) and mollusks (clams, mussels, oysters).
The Differences Between Food Allergy and Food Intolerance:
Food allergy and food intolerance are two distinct conditions with different mechanisms and symptoms.
As unlike food allergy, food intolerance does not contain the immune system, moreover, it happens when the body struggles to digest or metabolize certain food components, such as lactose (found in milk) or fructose (found in fruits).
Food intolerance symptoms are typically less severe and may include digestive issues, such as bloating, gas, abdominal pain, or diarrhea, but do not typically involve an immune response.
Here are some key differences between food allergy and food intolerance:
Mechanism:Food allergies contain an immune system response, while food intolerances do not.
Severity:Food allergies can be severe and life-threatening, while food intolerances usually cause milder symptoms.
Amount of consumption:Food allergies can be triggered by very small amounts of allergenic food, whereas food intolerances may require a larger intake to produce symptoms.
Timing:Symptoms of food allergies often appear immediately after consuming the allergen, while food intolerances can have delayed onset symptoms.
Diagnosis:Food allergies can be diagnosed through allergist-conducted tests like skin prick tests and blood tests. For food intolerances, diagnosis is often based on dietary elimination and reintroduction.
Individuals with food allergies or intolerances need to avoid or limit their exposure to problematic foods, but the approaches may differ.
As people with food allergies must strictly avoid allergenic food, while the ones with food intolerances may be able to tolerate small amounts or find alternative methods to manage their symptoms (such as lactase supplements for lactose intolerance).
3 Popular Treatment Options for Food Allergy:
Although the main treatment for food allergies is firm avoidance of allergenic food, but there are many other treatment options available to manage and mitigate the symptoms of food allergies:
1. Avoidance of Allergenic Foods:
The most effective and essential treatment for food allergies is to avoid consuming allergenic food(s).
This needs careful reading of ingredient labels, being aware of cross-contamination risks, and communicating with restaurant staff about specific dietary needs.
Therefore, it is essential for individuals with food allergies to be cautious and proactive in avoiding any contact with their allergens.
2. Medications:
Medications are used to manage the symptoms of food allergies, particularly in cases where accidental exposure occurs or when avoidance is challenging.
The following medications can be prearranged or recommended by healthcare professionals:
These medications help relieve mild to moderate allergic symptoms such as itching, hives, and nasal congestion by blocking the effects of histamine, a chemical released during an allergic reaction.
Epinephrine auto-injectors:
Epinephrine is a life-saving medication that is directed through an auto-injector device (e.g., EpiPen) in case of severe allergic reactions or anaphylaxis.
These auto-injections aim to inverse the symptoms by constricting blood vessels, relaxing airway muscles, and reducing swelling.
In some cases, corticosteroids may be prescribed to reduce inflammation and conquer the immune response during severe allergic reactions.
3. Immunotherapy:
Immunotherapy is an emerging treatment option for food allergies, that aims to desensitize the immune system reaction to specific allergens slowly, however, it is not yet widely available and is primarily used in clinical trials or for severe food allergy cases.
When using oral immunotherapy (OIT), the individual consumes small and controlled amounts of the allergenic food, regularly increasing the dose over time.
While sublingual immunotherapy (SLIT) involves placing drops or a tablet containing the allergen under the tongue.
Keep in mind that immunotherapy should only be conducted under the supervision of a trained healthcare professional in specialized allergy clinics or research settings.
Food Allergy Diagnosis:
The process of food allergy diagnosis comprises a combination of medical history knowledge, physical examination, and allergenic testing.
However, self-diagnosis or self-testing for food allergies is not recommended as it may lead to false conclusions or unnecessary restrictive diets.
Medical history knowledge:The healthcare provider will ask about symptoms experienced after consuming specific foods, their frequency, and severity, moreover, your family history of allergies is also required, other known allergies or conditions, and any previous reactions to foods.
Physical examination:A physical examination may be performed to evaluate any physical signs or symptoms related to allergies, such as skin rashes, hives, or difficulty breathing.
Allergenic testing:Allergenic testing helps identify specific allergens that may be causing the allergic reaction. There are two primary types of allergenic tests:
Skin prick test: During this test, a small amount of allergenic extract is placed on the skin, usually on the forearm or back.
The skin is then gently pricked or scratched to allow the allergen to enter the skin, if a person is allergic to the specific allergen, a wheal (raised area) and flare (surrounding redness) will appear within 15-20 minutes.
Blood test: A blood sample will be taken to measure the level of specific IgE antibodies present in the bloodstream.
This test, known as a specific IgE test or allergen-specific IgE test, can indicate the sensitivity to specific allergens.
The Importance of Food Allergy Test:
Food allergy test is an important tool in identifying and managing allergies, enabling people to make informed decisions about their diet and their health protection.
With a growing prevalence of food allergies worldwide, understanding the importance of allergy testing becomes supreme in successfully managing and preventing allergies' potentially severe consequences.
· Accurate Diagnosis:
Allergy testing delivers a truthful diagnosis, distinguishing allergic reactions from other health conditions with similar symptoms.
Moreover, by detecting the specific allergens responsible for an individual's symptoms, healthcare professionals can customize treatment plans to each person's special condition and needs, resulting in effective symptom management.
· Identifying Trigger Foods:
Knowing the specific foods or ingredients that trigger allergic reactions in individuals is vital in the curing process as by eliminating trigger foods, individuals can enhance their quality of life and prevent adverse health outcomes.
More than that, this data empowers healthcare professionals to make informed decisions, avoiding allergenic foods, and mitigating the risk of developing severe reactions.
· Informing Treatment Planning:
Knowledge of specific allergens gained through allergy testing plays a key role in treatment planning, as healthcare professionals can create personalized management strategies, including avoidance strategies, emergency medication, and education on recognizing and responding to allergic reactions.
This inclusive approach ensures individuals have the needed tools to effectively manage their allergies and minimize the likelihood of severe reactions.
· Reducing Anxiety and Uncertainty:
Undiagnosed or incorrectly attributed symptoms can cause anxiety and uncertainty, while allergy testing provides clarity and validation, alleviating the concerns and anxiety individuals may experience.
By finding the root cause of their symptoms, individuals can gain peace of mind, allowing them to live with confidence.
· Preventing Severe Reactions:
Allergy testing works as a proactive measure, enabling individuals to prevent potentially life-threatening reactions.
Prepared with the knowledge of trigger foods, people can take required precautions to avoid accidental exposure and promptly seek medical assistance in case of accidental ingestion or exposure occurs.
In other words, this knowledge allows individuals to be alert and take charge of their well-being.
To sum up,
Food allergy is a complex immune response affecting millions worldwide, and we highlight the implication of food allergy testing, as it plays an essential role in accurate diagnosis, identifying trigger foods, informing treatment plans, reducing anxiety, and preventing severe reactions.
Having the required knowledge and information is the best way to ensure a safe and healthy life for you and your family, thus, you need to contact Babirus to guarantee the best possible diagnosis with the use of the latest equipment.