Lactose Intolerance: A Comprehensive Guide for Understanding and Managing it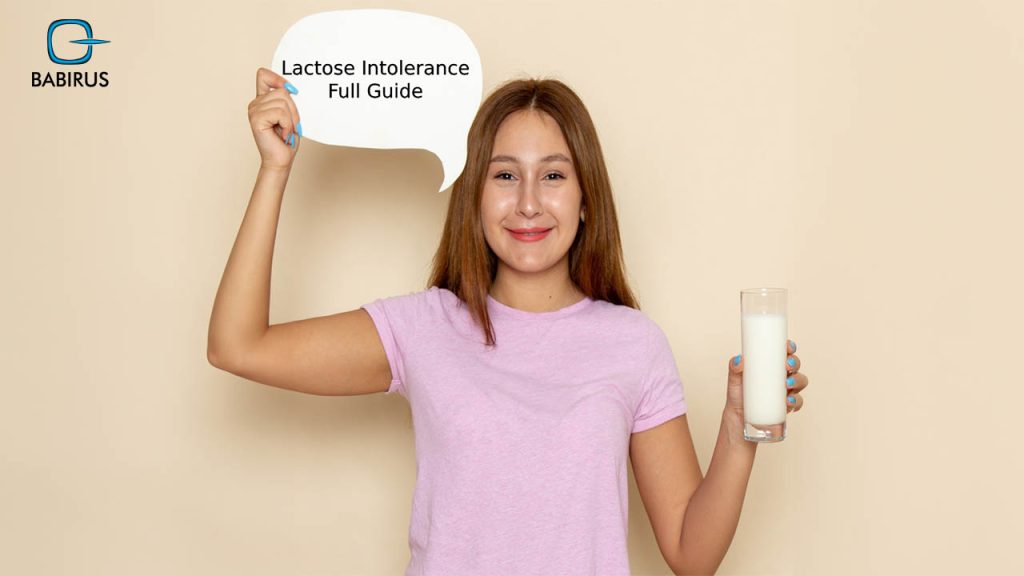 Lactose intolerance is one of the most common digestive disorders that impact people's lives around the world, as in this disorder your body will be unable to fully digest lactose, a sugar found in dairy products.
Moreover, that will lead to some uncomfortable reactions after drinking milk or eating any milk products, thus, if you suspect you may have lactose intolerance you should be tested and stay away from these food types.
In this full guide, we will share with you valuable insights about lactose intolerance, its causes, symptoms, diagnosis, and effective management strategies.
What Is Lactose Intolerance?
Lactose intolerance meaning stands for the incapacity or failure to digest lactose, the sugar found in dairy products.
Lactose intolerance happens when people have a deficiency of an enzyme called lactase, which is responsible for breaking down lactose, thus, undigested lactose will pass through the digestive system, causing uncomfortable symptoms such as bloating, diarrhea, and abdominal pain.
Moreover, lactose intolerance can be caused by primary lactase deficiency (genetic inheritance) or secondary lactase deficiency (underlying conditions or diseases).
What Is the Difference Between Lactose Malabsorption VS. Lactose Intolerance?
Lactose malabsorption is the inability of the small intestine to absorb lactose properly, furthermore, this can happen to individuals who have normal lactase enzyme levels.
In this case, lactose passes undigested into the large intestine, where it undergoes fermentation by the gut bacteria.
However, not all individuals with lactose malabsorption will face clear symptoms, and it is estimated that a large portion of the world's adult population has some degree of lactose malabsorption.
Therefore, we can say that the main differences are that people will lactose malabsorption have normal levels of lactase enzyme and may not have any obvious symptoms.
What Is the Difference Between Lactose Intolerance VS. Milk Protein Intolerance?
Milk protein intolerance, also known as milk allergy, is a reaction to the proteins found in milk, primarily casein and whey, as the immune system mistakenly classifies them as something harmful, and triggers a defensive immune response against them.
Milk protein intolerance is not that common compared to lactose intolerance, moreover, has a variety of attached symptoms next to digestive issues, like skin rashes, hives, nasal congestion, difficulty breathing, and in severe cases, anaphylaxis.
Milk protein intolerance involves total avoiding of milk protein sources and reading food labels carefully to ensure avoidance of milk-based ingredients.
Moreover, based on their allergy severity, people with milk protein intolerance may need to exchange their food systems into ones with non-dairy alternatives or hypoallergenic formulas.
Thus, the main differences are that people with lactose intolerance can take lactase supplements to reduce their symptoms, with the possibility of taking some lactose-containing foods or beverages. However, people with milk protein intolerance should not include any dairy food in their daily food routine.
Lactose Intolerance Symptoms:
Recognizing lactose intolerance symptoms is essential when diagnosing and managing people's conditions.
Thus, you must keep an eye out for these symptoms:
Bloating:Lactose intolerance can lead to excessive gas production, which can cause bloating and discomfort.
Diarrhea:Loose, watery stools are a common symptom of lactose intolerance.
Abdominal pain and cramps:Lactose intolerance can cause abdominal pain and cramping, often in the lower belly.
Nausea:Some individuals with lactose intolerance may experience nausea after consuming lactose.
Rumbling or gurgling in the stomach:Your stomach may make unusual noises, and you might feel gurgling sensations.
Vomiting:In more severe cases, lactose intolerance can cause vomiting, especially for children.
Lactose Intolerance Causes and Risk Factors
There are three main types of lactose intolerance based on the underlying cause:
·       Primary Lactose Intolerance: 
The most common type occurs as a result of the natural decline in lactase production that happens with age.
To explain this more, we can say that some individuals are born with the ability to digest lactose as infants, but lactase production gradually decreases over time, leading to lactose intolerance in adulthood.
·       Congenital Lactose Intolerance: 
A rare genetic disorder in which infants are born with little to no lactase enzyme. Symptoms of lactose intolerance appear soon after birth when lactose-containing foods, such as breast milk or formula, are introduced.
·       Secondary Lactose Intolerance: 
After damage or injury in the small intestine, which can damage lactase enzyme production some people may face what is known as secondary lactose intolerance.
These injuries include gastrointestinal infections, celiac disease, inflammatory bowel disease, chemotherapy, and certain medications.
·       Ethnic Lactose Intolerance: 
Ethnicity can also be a risk factor for lactose intolerance, as it is more prevalent in certain populations than others, such as individuals of East Asian, African, Hispanic, or Native American descent.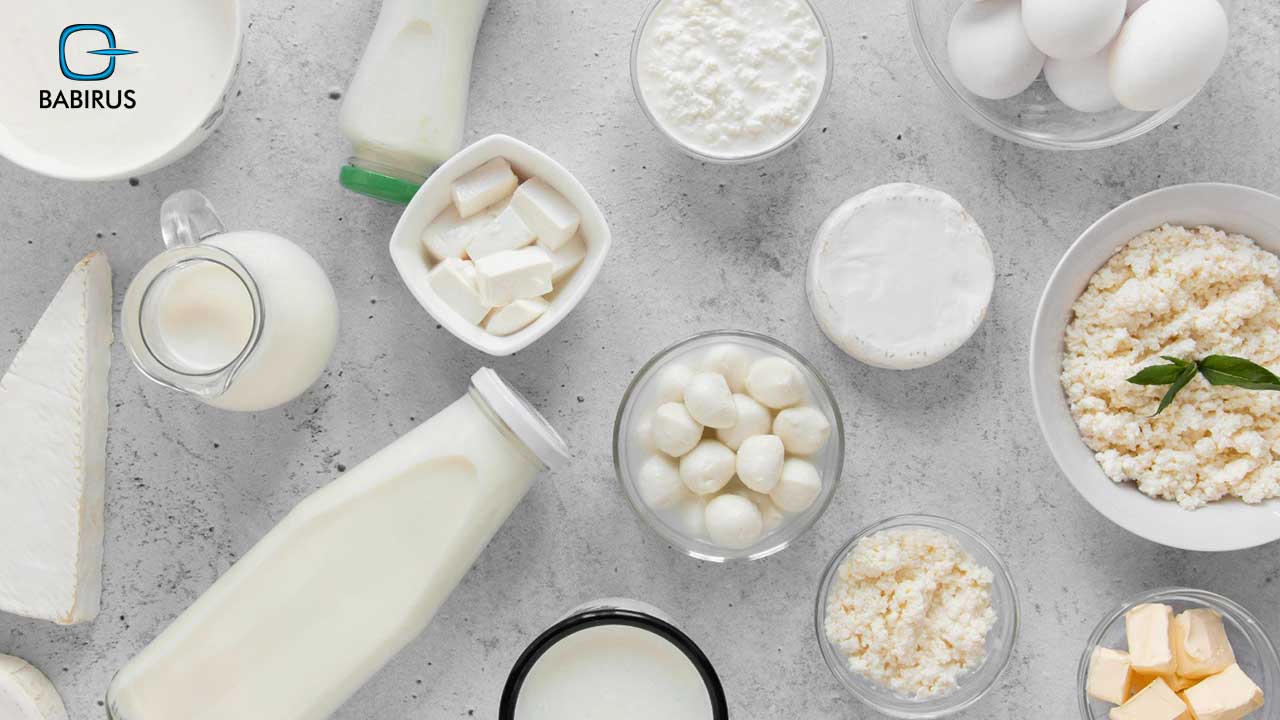 Diagnosis of Lactose Intolerance:
The diagnosis of lactose intolerance is typically done through a combination of medical procedures that could differ depending on each case situation, here are the common approaches to diagnosing lactose intolerance:
Medical History and Symptom Assessment.
Lactose Intolerance Tests.
Dietary Changes.
Moreover, we can say that the most vital step in this procedure is:
The Lactose Intolerance Test:
The lactose intolerance test is crucial for determining whether a person is lactose intolerant or not, by giving a positive confirmation of the diagnosis and ensuring that the patient receives appropriate management for his/her condition.
Furthermore, it is particularly required to differentiate lactose intolerance from other gastrointestinal conditions with similar symptoms, such as irritable bowel syndrome or celiac disease.
On the other hand, the lactose intolerance test importance can be highlighted in the next few points:
Help healthcare professionals to know the severity of lactose intolerance, define the treatment options, and prevent unnecessary dietary restrictions.
Provide an opportunity for healthcare professionals to teach patients about their condition, its management, and dietary modifications.
Share accurate diagnosis, individualized treatment, and patient education.
Lactose Intolerance Treatments:
We can say that lactose intolerance treatment focuses on some basic concepts despite the differences in the treatment or approaches from one medical school to another.
However, we can divide these treatments into the next main points:
Managing symptoms and making dietary modifications by limiting or avoiding lactose-containing foods and beverages.
Taking lactase enzyme supplements before consuming lactose helps break it down, to assist people in eating some dairy products without suffering from any symptoms.
Intaking calcium and vitamin D, since lactose intolerance may result in reduced dairy consumption.
5 Common Questions on Lactose Intolerance:
Learning about lactose intolerance helps you to live a normal life and manage the attached conditions.
1.    What Happens If You Ignore Lactose Intolerance?
As we all know, dairy products are a significant source of calcium, vitamin D, and other essential nutrients, thus, ignoring lactose intolerance can lead to nutrient deficiencies, as individuals may avoid dairy products altogether or consume them in limited quantities.
Moreover, low intake of these nutrients can lead to weakened bones, increased risk of osteoporosis, and vitamin D deficiency
2.    Is Lactose Intolerance an Allergy?
Lactose intolerance is not an allergy because it does not involve the immune system, as people with lactose intolerance just do not produce enough lactase to digest sugars in milk products.
On the contrary, dairy allergies are a reaction by the body's immune system to dairy proteins.
3.    What Happens When You Are Lactose Intolerant?
If you have lactose intolerance, this is what will happen after consuming some dairy products: in the large intestine, bacteria ferment the lactose, resulting in the production of gas and various symptoms, including:
Bloating:Feeling full and swollen in the abdomen.
Gas:Excessive gas production, leads to flatulence.
Diarrhea:Frequent loose or watery stools.
Abdominal pain:Cramping or discomfort in the lower stomach region.
Nausea:Feeling queasy or an urge to vomit.
4.    Can Lactose Intolerance Go Away?
In some cases, lactose intolerance can go away or improve over time, but it depends on the original cause of the condition.
However, once the lactase enzyme production declines, it usually does not increase again. but, the severity of symptoms can vary between individuals, and some may find they can stand small amounts of lactose without significant discomfort.
5.    How Do You Test for Lactose Intolerance?
Doctors use this test to diagnose lactose malabsorption and lactose intolerance, by finding a small amount of hydrogen, a type of gas, in your breath, because if you have lactose malabsorption, undigested lactose causes high levels of hydrogen in your breath.
Finally,
Lactose intolerance is something that you should learn how to live with, especially since its attached symptoms could cause high uncomfortable feelings.
But we cannot ignore that these same symptoms may be attached to other diseases as well, therefore, you need to test yourself with the right test tools and healthcare services.
Contact us today to help you find the best tools for your clinic or to guide you in finding the best healthcare providers.