Food Allergy Test: Understanding Your Options and Finding the Right Provider
Using the food allergy test tool is essential to identify and manage allergies, moreover, improve individuals' general health and well-being with many tests designed to determine which exact foods initiate allergic reactions in an individual.
So, whether you are sure or suspect that you have some kind of food allergy, then you would understand why food allergy testing is considered the key helper in understanding your body's unique responses to different foods and making informed choices about your diet.
In this comprehensive guide, we are going to share with you amazing information about the food allergy test concept and its many available methods.
Common Food Allergens in Dubai:
There are different food allergy triggers in Dubai, as with any other city in the world, however, with Dubai's Food Safety Department published a Food Code document in 2020 you should not worry about anything.
It is important for individuals with allergies to be cautious and share their dietary restrictions and concerns with food service staff, moreover, consider these common food allergies, ingredients, compound ingredients, and additives in any amount:
Crustaceans and their products.
Peanuts and their products.
Soybeans and their products.
Tree nuts and their products (almonds, hazelnut, walnut, macadamia, pecan, pistachio etc.).
Sesame seeds and their products.
Shellfish: Allergies to shellfish, such as shrimp, lobster, and crab, are common among residents in Dubai.
Fish: Some individuals in Dubai may have allergies to specific types of fish, including salmon, tuna, or cod.
Egg and egg products.
Milk and milk products.
Gluten and cereals containing gluten (wheat, rye, oats, barley, and spelled).
Celery and their products.
Mustard and their products.
Sulphur dioxide and sulphites.
Read more: Full Guide about Food Allergy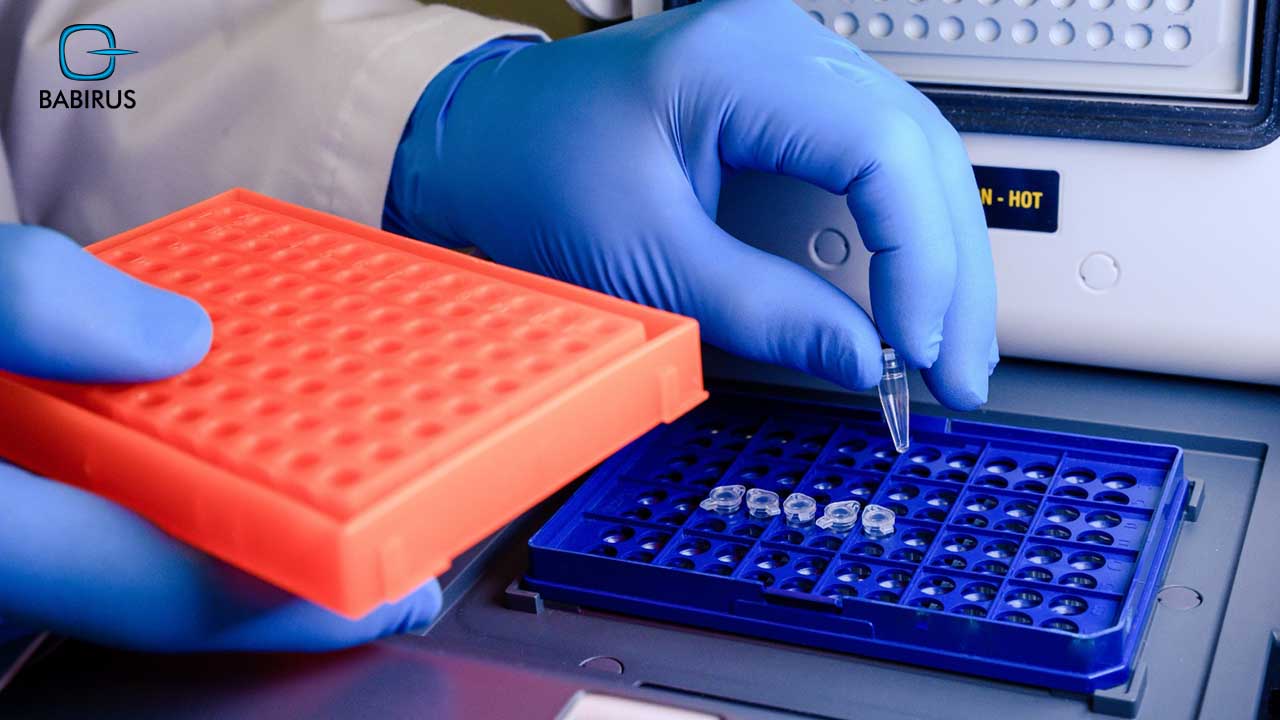 3 Types of Food Allergy Tests Dubai:
Food allergies are a communal health concern, and people have access to numerous types of food allergy testing Dubai to identify their specific allergens.
Moreover, these food allergy tests aim to classify the ingredients that activate allergic reactions in individuals, permitting them to manage their diet and avoid potential allergens. The allergy testing types in Dubai include skin prick tests, blood tests, and elimination diets:
1. Skin Prick Test:
Also known as a puncture or scratch test, is one of the most used methods to diagnose food allergies, as this test has the advantage of quick and immediate results, furthermore, it is considered safe and can be performed on both children and adults.
On the other hand, the skin prick allergy test may not be appropriate for individuals with severe allergies or those taking certain medications like antihistamines, as they can affect the test results.
2. Blood Tests:
Blood tests are another method used to diagnose food allergies in Dubai, that functions by measuring the levels of specific antibodies called immunoglobulin E (IgE) in the blood, which are antibodies produced by the immune system in response to allergens.
We can say that the test best provider is MADx (Macro Array Diagnostics GmbH), and the exclusive distributor in the MENA region is Babirus Medical Equipment Trading LLC.
3. Elimination Diets:
Elimination diets are considered the last food allergy test option, that is used when the previously listed tests did not provide clear answers.
The elimination diet method works by removing specific foods from an individual's diet to find out if they are causing allergic reactions or not.
The Importance of Food Allergy Testing:
Food allergies can be a dangerous medical condition that can cause anaphylaxis, a life-threatening allergic reaction.
So, if you suspect that you or one of your family members may have a food allergy, it is important to take a food allergy test by a healthcare professional.
Here are some reasons why getting tested for food allergies is vital:
Accurate diagnosis: The right diagnosis helps you determine the best diet and lifestyle, moreover, set the appropriate treatment for your condition.
Prevention of anaphylaxis: Anaphylaxis can be fatal if not treated promptly and immediately, thus, identifying the specific allergen and avoiding will help individuals avoid anaphylaxis and its serious symptoms.
Reduced risk of complications: Untreated food allergies can lead to complications such as asthma, eosinophilic gastrointestinal disorders, and other allergic conditions.
Improved life quality: Food allergy test helps people make knowledgeable choices about their diet and lifestyle, moreover, reduce the stress and anxiety associated with not knowing what are their allergy triggers.
Reduced risk of cross-contamination: As cross-contamination can happen when small amounts of an allergen are transferred to other foods during preparation or processing.
Increased awareness of food labels: Knowing your allergy trigger will help you to understand food labels and ingredient lists better, furthermore, help you make informed decisions about the foods you are going to eat.
How to Be Prepared for A Food Allergy Test?
If you are planning to take a food allergy test, then we are happy to share with you the effective steps to be ready and prepare for a food allergy test:
Consult with a healthcare provider: It is essential to consult with a healthcare provider, preferably an allergist or immunologist.
Avoid antihistamines: Many over-the-counter and prescription medications, such as antihistamines, can interfere with the accuracy of allergy test results, thus, it is endorsed to stop these medications for a defined period before the test.
Keep a food diary: Maintaining a detailed food diary for a few weeks before taking the food allergy test can be helpful.
Do that by recording all foods and drinks consumed, including any associated symptoms or reactions experienced.
Avoid allergens: If you suspect certain foods trigger allergic reactions, it is best to avoid them for a while before the food allergy test.
Hydrate adequately: In preparation for a food allergy test, it is important to ensure a good level of hydration by drinking the proper amount of water based on your body's needs and weight.
Follow fasting instructions: Depending on the type of food allergy test, you may be required to fast for a specific period before the test.
This typically applies to blood tests, where fasting for around 8-12 hours may be necessary.
Cost and Accessibility of Food Allergy Testing Dubai:
The cost of a food allergy test price in Dubai can vary depending on the type of test, the location of the test, and the healthcare provider. Here are some approximate costs for each type of test:
· Skin Prick Test (SPT) Price in Dubai:
The cost of an SPT food allergy test price Dubai can range from 500 to 1,000 AED (approximately 136 to 272 USD) per test, depending on the location and the number of allergens tested.
· Blood Test Price in Dubai:
The cost of a blood test can range from 1,000 to 2,000 AED (approximately 272 to 544 USD) per test, depending on the location and the number of allergens tested.
· Elimination Diet Price in Dubai:
The cost of an elimination diet can vary depending on the duration of the diet and the number of foods eliminated. On average, the cost can range from 500 to 2,000 AED (approximately 136 to 544 USD) per month.
Benefits of Early Detection and Management of Food Allergies:
Food allergy is common among people, although self-reported rates are much higher than true prevalence, therefore, food allergy testing must be selected and understood in the context of the patient's clinical history.
Moreover, for the health and well-being of patients, early diagnosis of food allergies and sensitivities is essential, to help patients control their symptoms better and avoid the causes of their symptoms by becoming aware of these triggers.
Avoiding Severe Reactions: Detecting with the right food allergy test helps prevent severe and potentially allergic reactions.
Reduced Medical Costs: Early detection leads to better management, reducing the need for emergency medical care and hospitalizations, thus reducing healthcare costs.
Less Dietary Restriction: Accurate diagnosis allows for accurate dietary restrictions, ensuring that individuals can still enjoy a wide variety of foods while avoiding allergens.
Peace of Mind: Knowing the exact allergens and being ready provides peace of mind for individuals and their families, reducing stress and anxiety.
Allergy Prevention: Managing food allergies early can sometimes lead to the development of tolerance over time, potentially reducing the harshness of allergies.
Easier Transition to Adulthood: Children with food allergies who learn to manage their condition early are better prepared to handle their dietary needs as they grow into adulthood.
Safer Dining Out: Early food allergy testing allows individuals to confidently dine out, knowing how to communicate their allergies to restaurant staff and make safe food choices.
Conclusion
Dealing with food allergies can be hard and may require significant lifestyle adjustments, moreover, delayed food allergy identification and treatment can be expensive, and may lead to unnecessary medical costs and lost workdays.
Thus, reliable food allergy test in Dubai helps you to avoid hospital stays and trips to the emergency department, furthermore, permits you to carry on with your everyday activities in peace.
If you are looking for reliable food allergy testing products? Then you need to contact Babirus Medical Equipment, your trusted food allergy test supplier in the UAE.