A Guide to Choosing the Right Molecular Diagnostic Test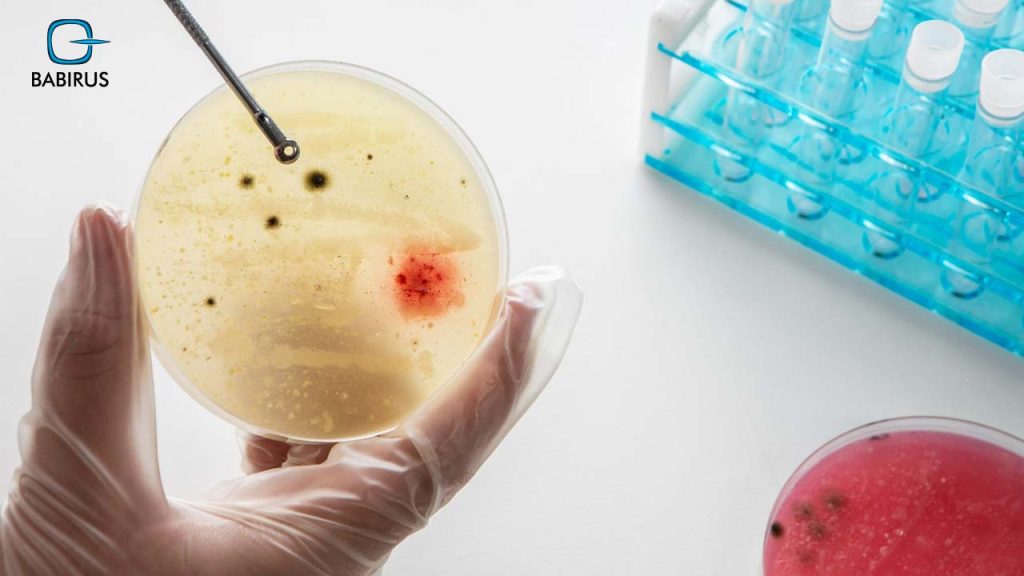 Molecular Diagnostic tests are an important part of healthcare and disease detection, and they have gained an even more important rate in recent years.
Additionally, thanks to all the advancements in technology and a better understanding of our human genome, molecular diagnosis has improved the way we treat and manage different diseases.
Today, we are going to talk about the role of molecular diagnostic tests in healthcare, how it is used in disease detection, how it affects patient care, and what the future holds.
What Are Molecular Diagnostic Tests?
Molecular diagnostic tests are a type of medical test that detects and analyzes specific genetic material or molecules in a patient's body.
More than that, these tests are very helpful in classifying and identifying various diseases, infections, and genetic disorders at the molecular level.
Moreover, the molecular diagnostic tests work by examining the genetic material, such as DNA or RNA, and then they provide valuable information about an individual's health status, including the presence of pathogens, mutations, or gene variations.
The Role of Molecular Diagnostics in Healthcare and Disease Detection:
Molecular diagnostic tests are essential players in the healthcare field, especially in diagnosing diseases, predicting disease progress, and creating personalized treatment strategies.
In addition to all of that, molecular diagnostic tests are used to monitor disease progress, evaluate treatment responses, and guide personalized medicine strategies.
One more important detail, analyzing genetic variants or mutations related to drug metabolism or response to treatment can help to tailor treatments to each patient, and by default grow their treatment efficiency while reducing known side effects.
3 Popular Applications in Disease Detection:
One of the primary applications of molecular diagnostics is genetic testing, especially with all its help in identifying inherited conditions, such as cystic fibrosis, Huntington's disease, and BRCA gene mutations linked to breast and ovarian cancer.
Moreover, genetic testing can also classify genetic risk factors for diseases, which allows people to take effective preventive steps before these diseases develop serious symptoms.
Infectious Disease Diagnosis:
Molecular diagnostics has transformed the detection of infectious diseases, through Polymerase Chain Reaction (PCR) and other molecular techniques that enabled the rapid and accurate identification of pathogens, including viruses, bacteria, and fungi.
Therefore, this could facilitate early intervention, containment of outbreaks, and targeted treatment approaches.
The power of molecular diagnostics has revolutionized the field of oncology, with powerful molecular diagnostics trends, that allow accurate identification of associated with various cancers.
Furthermore, this allows for targeted therapy selection, treatment response monitoring, and minimal residual disease detection, moreover, with real risk assessment allowing for early intervention and screening of high-risk patients.
Molecular Diagnostics Impact on Patient Care:
Improving patient care is the ultimate goal of all and any ongoing medical efforts, however, regarding molecular diagnostics efforts these are the greatest impacts on patient care:
Early Detection and Treatment:
Even at the cellular level, and before any clinical signs appear the molecular diagnosis allows for early detection of different diseases, which allows for better prevention and early treatment, resulting in better patient outcomes.
Molecular diagnostics permits treatment plans to be tailored to each patient's unique genetic makeup while taking into account the patient's genetic variations.
In fact, this results in better treatment responses, fewer side effects, and better patient results.
Prognostic and Predictive Markers:
Through analyzing specific gene expression patterns, molecular diagnostics provides valuable analytical and predictive markers for various diseases.
By determining disease progression, predicting treatment response, and identifying potential relapse risks. As this information allows healthcare providers to make well-versed decisions regarding treatment strategies and long-term care plans.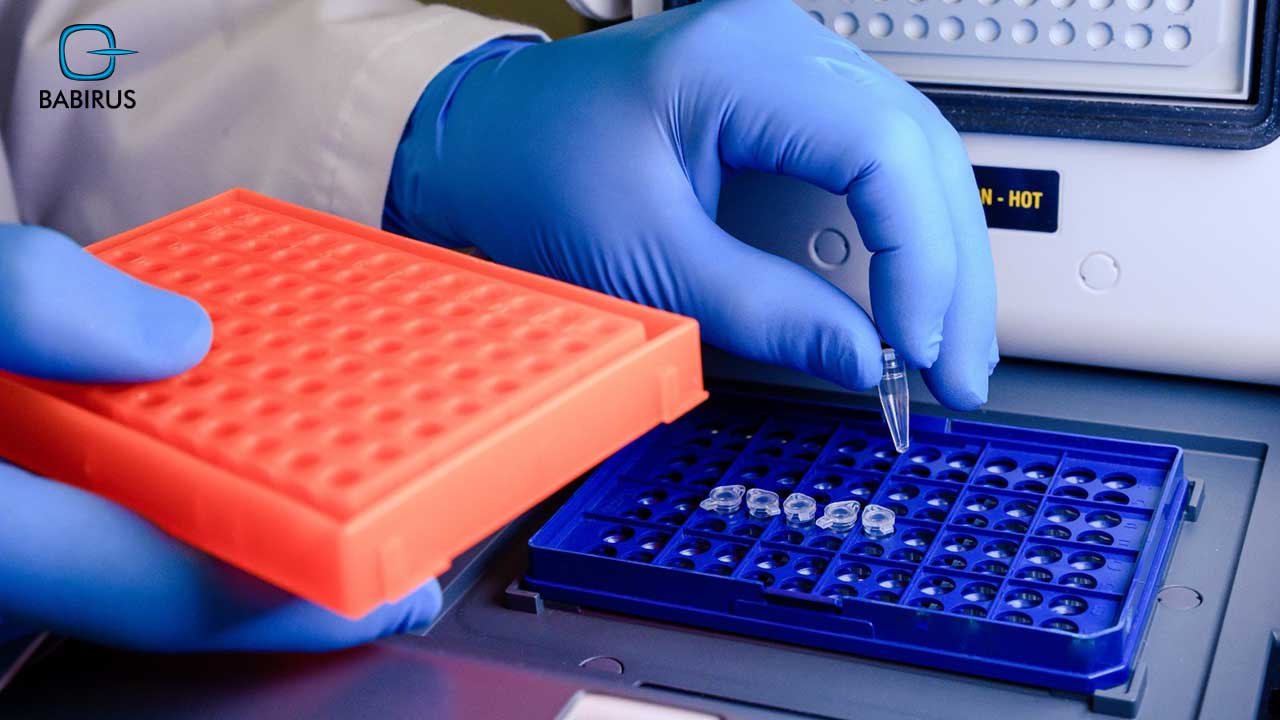 4 Common Types of Molecular Diagnostic Tests:
Molecular diagnostic tests use several techniques to study genetic material, including polymerase chain reaction (PCR), nucleic acid amplification tests (NAATs), DNA sequencing, microarrays, and fluorescence in situ hybridization (FISH).
1. Polymerase Chain Reaction (PCR):
The PCR type is a method that strengthens a specific segment of DNA or RNA in order to detect its presence, therefore, by using  Amplex diagnostics for the genetic material, PCR can detect even small amounts of DNA or RNA in a sample.
2. DNA Sequencing:
DNA sequencing is another widely used technique, which controls the exact order of nucleotides in a DNA molecule.
Moreover, next-generation sequencing (NGS) technologies have revolutionized DNA sequencing by enabling high-throughput analysis of multiple genes or even entire genomes in one single test.
3. Microarrays:
Another important tool in molecular diagnostics, especially, when a patient's genetic material is added to a microarray, and binds to additional probes on the surface of the microarray.
Thus, analyzing of these binding patterns allows molecular diagnostic tests to recognize precise genetic sequences.
4. Fluorescence in Situ Hybridization (FISH):
The FISH is a technique that uses fluorescent probes to bind to specific DNA or RNA sequences within cells, simply, by visualizing the fluorescence under a microscope, FISH can identify chromosomal abnormalities, gene rearrangements, or the presence of specific pathogens.
More than that, we can say that this technique is mainly useful in cancer diagnostics and prenatal testing.
Factors to Consider When Choosing a Molecular Diagnostic Test:
Here are some key factors to keep in mind when trying to choose one molecular diagnostic test among all the available choices:
· Test Purpose:
Whether you are looking to test for a disease, detect genetic mutations, or track treatment response, determine the purpose of the test first.
As different molecular diagnostic assays are created for different uses, so it is important to choose the one that matches your testing objectives.
· Test Accuracy:
To know how sensitive and specific the test results will be you need to find out how accurate and reliable the test is, as well as if any endorsement studies have been done to evaluate the test's performance.
Moreover, a very accurate test will help you get real results and reduce the risk of false positives or false negatives.
· Testing Platform:
Consider the testing platform used for the molecular diagnostic test. Common platforms include PCR, NGS, and microarray technology, and as each platform has its advantages and limitations then you must consider the testing platform used for the molecular diagnostic test.
So, when choosing that one test, you must consider each one specifically and pick the most suitable one for your testing requirements and budget.
· Turnaround Time:
Molecular diagnostic tests are known for their fast results compared to traditional diagnostic methods, but reversal time can vary.
Thus, depending on your needs, you should consider how quickly you require the results and then choose a test that can deliver them within the desired timeline.
· Cost:
The cost of the test includes any associated equipment, consumables, and laboratory fees.
However, molecular diagnostic tests diverge significantly in cost, so assess your budget and select a test that offers a good balance between cost-effectiveness and accuracy.
· Accessibility:
Accessibility here refers to the test availability in trustworthy laboratories or healthcare providers in your area.
Furthermore, accessibility is important to ensure timely testing and easy access to follow-up health care services if needed.
· Regulatory Approvals:
These approvals mean that the test has undergone demanding testing and meets quality and safety standards.
Examples of regulatory figures include the FDA in the United States and CE marking in Europe.
· Data Interpretation:
While some molecular diagnostic tests may produce raw results that require an extra level of sophisticated bioinformatics analyses, some other tests may provide more intuitive reports.
Thus, you need to select a test that delivers the final results in a way that is understandable and relevant to clinical decision-making.
Babirus Medical Equipment Suppliers: Your Reliable Partner in Molecular Diagnostics
At Babirus, we pride ourselves on delivering high-quality, wide-ranging, and excellent customer service in molecular diagnosis and more, moreover, we understand the importance of accuracy and reliability in healthcare and strive to deliver our customers with the best possible value.
· Quality Is Our Middle Name:
We follow strict quality control procedures, including validation processes and high industry standards to ensure that our tests provide real-time and actionable data for effective healthcare decisions.
· Variety Sets Us Apart from The Competition:
We offer a wide variety of molecular diagnostic test options, with an extensive test menu that provides healthcare professionals with all the tools they need to make precise and targeted diagnoses.
· Customer Service Is a Top Priority at Babirus:
Our educated and dedicated customer support team is readily available to address inquiries, provide technical assistance, and ensure smooth testing processes.
Final thought,
Selecting the right molecular diagnostic test is an important part of the healthcare process, to achieve accurate and timely diagnosis, treatment choices, and patient results.
And we at Babirus understand the importance of selecting the right molecular diagnostic test, thus, we strive to provide exceptional quality, a wide range of testing choices, and excellent customer service to assist healthcare professionals in navigating the ever-changing molecular diagnostic landscape.
Contact us at Babirus to be able to make informed decisions that improve patient care and results.