Immuno Diagnosis Trends: Exploring the Future of Immuno Diagnostics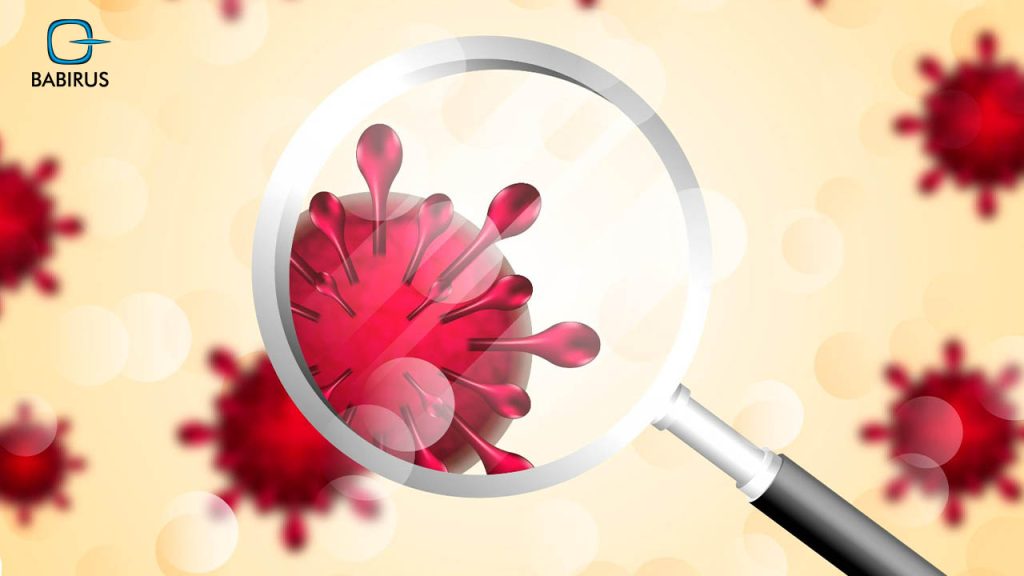 Immuno diagnostics are part of the diagnostic medicine division that uses immunoassays to detect and measure specific substances in the body to detect diseases and evaluate a patient's immune responses.
The current state and future of immuno diagnostics can be characterized by several key factors that are directly impacting medical work and services on many levels with powerful development and capabilities.
Moreover, the future of immuno diagnostics continues to thrive with scientists discovering new ways to improve the sensitivity, specificity, and speed of immunoassays.
Today, we are going to discuss the future of immuno diagnostics with deep information on the immuno diagnostics market, applications, trends, and more.
Understanding Immuno Diagnostics:
We cannot ignore the amazing growth of immuno diagnostics field in the past few years, especially with the need to achieve more accurate and efficient diagnostic tools in healthcare.
More than that, the extensive use of immunoassays has transformed disease diagnosis and monitoring to a whole new level, enabling early detection and better patient management.
Thus, professional healthcare providers are committed to improving healthcare outcomes by offering accurate, reliable, and efficient immunoassay systems to boost the early diagnosis, prognosis, and treatment monitoring of diseases.
Due to the big role played by immuno diagnostics in healthcare decision-making, and their ability to empower healthcare professionals to make informed decisions and deliver ideal patient care.
4 Popular Immuno Diagnostics Market and Applications:
We can speak and speak about the importance of immuno diagnostics in the fight against infectious diseases, especially since they enable the detection and measurement of explicit antibodies or antigens produced in response to infectious agents, such as bacteria, viruses, fungi, or parasites.
Moreover, immuno diagnostics applications assist in classifying the causative agent, determining the stage of infection, and assessing the effectiveness of treatments or vaccines.
For example, immuno diagnostic tests like ELISA or PCR can detect antibodies or genetic material of a pathogen in a patient's blood or other bodily fluids, aiding in the diagnosis of diseases like HIV, hepatitis, or COVID-19.
Additionally, immuno diagnostics can be used for screening populations, contact tracing, surveillance, and assessing the immune status of individuals, moreover, help in identifying individuals who have been exposed to certain infectious agents, even if they do not exhibit symptoms yet.
However, this information is crucial due to its role in controlling the spread of infectious diseases and implementing appropriate measures, such as quarantine or vaccination campaigns.
The immuno diagnostics technology covers a wide range of applications beyond infectious diseases, including autoimmunity, oncology, allergy, transplantation, and hormonal disorders.
Therefore, immuno diagnostic tests are used to detect autoantibodies associated with autoimmune diseases like rheumatoid arthritis or lupus, to monitor tumor markers in cancer patients, and to measure hormone levels in conditions like diabetes or thyroid disorders.
And these are the most common immuno diagnostics market and applications:
1. Point-of-care Testing (POCT):
There is an increasing demand for immuno diagnostic tests that can be performed at the point of care, such as at a doctor's office, pharmacy, or even at home.
POCT, just like Amplex diagnostics, offers great advantages, like rapid results, convenience, and reduced healthcare costs.
Moreover, the development of portable and handheld immuno diagnostic devices, such as lateral flow assays and smartphone-based diagnostics, can and will drive the big growth of POCT in immuno diagnostics.
2. Multiplex Assays:
Multiplex immuno assays enable immediate detection and measurement of multiple analytes in a single sample, as with the use of MADX.
Furthermore, this immuno diagnostics technology is gaining popularity because it reduces the time, cost, and sample volume required for testing.
Additionally, multiplex assays are mostly valuable in infectious disease diagnostics, where multiple pathogens need to be screened simultaneously.
3. Biomarker Discovery:
Advancements in genomics, proteomics, and metabolomics helped in identifying a wide range of biomarkers allied with diseases.
4. Integration of Artificial Intelligence and Big Data:
The integration of artificial intelligence (AI) and big data analytics into immuno diagnostics has the potential to enhance the accuracy and efficiency of diagnostic tests, therefore, enhance the future of immuno diagnostics.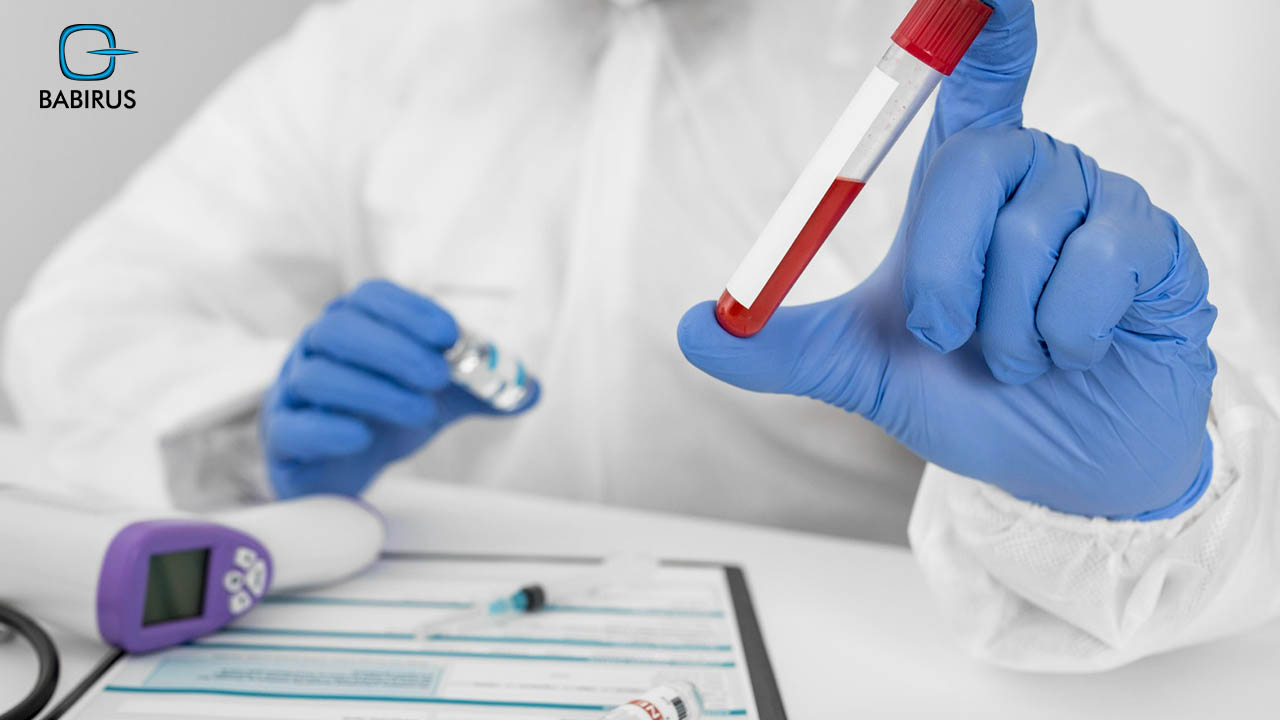 Incredible Future Trends in Immuno Diagnostics:
Immuno diagnostics trends are shaping the present and the future of healthcare services with amazing and powerful provided services, especially with these most common tests:
· Enzyme-Linked Immunosorbent Assay (ELISA):
ELISA is a widely used immuno diagnostic test that senses and measures specific antibodies or antigens in a patient's blood or other bodily fluids.
The ELISA process involves the binding of antibodies or antigens to a solid surface, followed by the addition of enzyme-labeled antibodies that produce a detectable signal.
The usage of ELISA includes many applications, such as infectious disease screening, autoimmune disease diagnosis, and biomarker detection.
· Immunofluorescence Assay (IFA):
IFA employs fluorescently labeled antibodies to detect specific antigens in patient samples.
The usage of IFA embraces diagnosing autoimmune diseases, such as lupus or rheumatoid arthritis, where the presence of autoantibodies can be detected.
· Chemiluminescence Immunoassay (CLIA):
CLIA is a used technique to operate chemiluminescent molecule tests and detect specific antibodies or antigens.
The usage of CLIA includes identifying and monitoring of several diseases, like infectious diseases, cancer, and hormone disorders.
· Rapid Diagnostic Tests:
Rapid diagnostic tests, also known as lateral flow assays or rapid immunoassays, deliver quick results within just a few minutes.
The usage of Rapid diagnostic tests involves finding infectious diseases, such as HIV, malaria, and influenza.
Babirus Medical Equipment Suppliers and the Future of Immuno Diagnostics:
The future of immuno diagnostics is bright and filled with potential, accuracy, and efficiency due to all the advancements in technology, such as more sensitive assays, AI algorithms, miniaturized devices, and point-of-care testing.
Moreover, the discovery of novel biomarkers and the integration of genetic information enhance the potential for personalized medicine even more.
We at Babirus specialize in providing high-quality immuno diagnostic services to healthcare providers, researchers, and pharmaceutical companies with a wide range of immuno diagnostic tests and assays that help in the detection, quantification, and monitoring of countless diseases and conditions.
More than that, Babirus is committed to advancing the field of immuno diagnostics through innovation, collaboration, and the application of emerging technologies.
We are dedicating our efforts and resources to providing accurate and timely immuno diagnostic services that support healthcare and research institutions in improving patient outcomes and advancing medical knowledge.
Babirus is committed to contributing to the future of immuno diagnostics in several ways:
·  Innovation:
We actively stay updated regarding all progress in immuno diagnostic technologies and continuously invest in research and development.
This enables us to offer cutting-edge and novel immuno diagnostic tests, and staying at the forefront of the field.
· Collaboration:
We foster collaborations with the biggest academic institutions, research organizations, and industry partners to exchange knowledge, share expertise, and collectively contribute to the advancement of immuno diagnostics.
Furthermore, these collaborative efforts enhance our understanding of diseases and facilitate the development of innovative diagnostic solutions.
· Data Integration and Analysis:
We believe in connecting the power of big data analytics and artificial intelligence (AI) to analyze large datasets generated from immuno diagnostic tests.
As this enables us to extract valuable insights, identify patterns, and contribute to disease diagnostics, prognostics, and treatment optimization.
We have a team of experienced scientists and technicians who utilize state-of-the-art equipment and technologies to perform these tests with precision and accuracy and support any of your requirements. Contact us to learn more about our unique services.
One final thought,
The future of immuno diagnosis is going to witness strong growth and innovation, with all the potential coming from the immuno diagnostics trends to deliver accurate and rapid results, enable personalized medicine, and improve patient outcomes.
In Babirus, it is vital for our team to stay informed of these emerging trends and invest in research and development to maximize the potential of immuno diagnostic technologies.
By doing so, we can prepare ourselves to benefit from existing and emerging healthcare challenges, and ultimately improve the lives of millions around the world.