Precision Medicine: Personalized Healthcare at Its Finest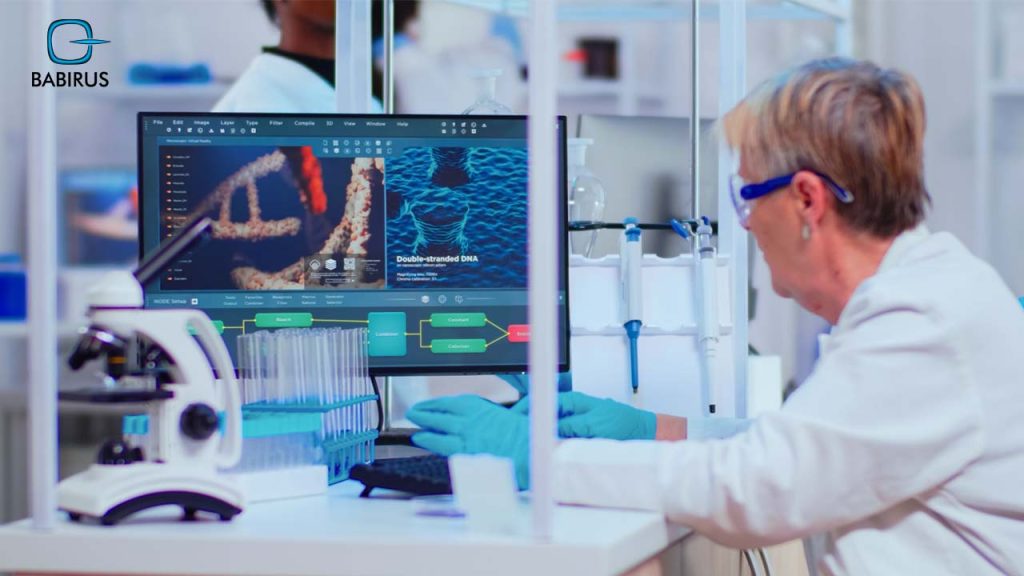 Each individual health will impact the general health of society, thus, the concept of precision medicine is getting more and more attention around the world, with a goal to build a suitable curing strategy for each patient.
Moreover, the precision medicine approach represents a model shift in the healthcare industry, moving away from a one-size-fits-all model towards a more individualized and proactive approach to medicine.
Today, we are going to share valuable insights about precision medicine, its differences, benefits, challenges, and main precision medicine uses.
What Is Precision Medicine?
Precision medicine meaning refers to a leading approach in modern healthcare that works based on individual differences in genetic makeup, surrounding environment, and lifestyle when developing effective treatment plans and healthcare solutions.
More than that, precision medicine, also known as personalized medicine, aims to tailor medical treatment and interventions to the individual characteristics of each patient.
This revolutionary approach has the power to improve the way healthcare is delivered, especially, with the more individualized treatments that can improve patient outcomes.
How Is Precision Medicine Different from Traditional Medicine?
Many points differentiate the precision medicine method from the traditional medicine method:
· Individualized Approach:
The precision medicine strategy works based on unique individual differences in genetics, environment, and lifestyle.
Whereas traditional medicine often offers a more general treatment approach based on population averages.
· Genetic and Molecular Profiling:
On one hand, precision medicine uses genetic testing and molecular profiling to gain a deeper understanding of the disease and its primary causes at the individual level before creating a treatment strategy.
On the other hand, traditional medicine may depend on wide diagnostic categories and standardized treatment protocols.
· Targeted Treatments:
With precision medicine, treatment tactics are customized to an individual's unique genetic profile and specific circumstances, allowing for more targeted and personalized therapies.
However, in traditional medicine, treatments are often developed based on universal guidelines and protocols that may not fully reflect individual variability.
· Emphasis on Prevention:
It is a unique feature that precision medicine focuses on classifying personal disease risk factors which permit effective personalized preventive measures.
Traditional medicine may focus more on treating symptoms and managing diseases after they have developed.
· Advancements in Technology:
Using and relying on advanced technologies is the core of the precision medicine concept, these technologies include genetic sequencing, bioinformatics, and personalized diagnostics. Moreover, they share a deep understanding of disease mechanisms and the development of targeted treatments.
On the other hand, traditional medicine may not always include these modern technologies at the same level.
What Are the 7 Main Benefits of Precision Medicine?
Precision medicine represents an amazing shift in healthcare, using personalized data to inform diagnostics, treatment, and prevention strategies, to provide more tailored and effective care for individuals.
And for sure all of that hard work comes with great benefits for our health:
1. Personalized Treatment:
Precision medicine offers more targeted and effective interventions due to its cure strategy which is developed based on an individual's unique genetic factors.
2. Improved Patient Outcomes:
Thanks to its ability to consider all the personal variability, precision medicine has the power to improve patient outcomes, decrease adverse reactions and treatment failures, and ultimately enhance the overall quality of care.
3. Enhanced Disease Prevention:
All the personal genetic and environmental studies done in precision medicine can influence disease risk, identify specific risk factors at an individual level, and allow for more tailored prevention strategies.
4. Advancements in Diagnostics:
Precision medicine depends on advanced diagnostics, including genetic and molecular profiling, and that boosts earlier and more accurate disease detection.
Moreover, allows for interventions at earlier stages when treatments may be more effective.
5. Personalized Drug Therapies:
Precision medicine has a direct impact on the development of targeted drug therapies that are designed to address specific genetic changes or molecular pathways and lead to more efficient treatments with fewer side effects.
This benefit has the greatest impact on the field of oncology.
6. Research and Innovation:
The accurate work done in precision medicine has accelerated research and innovation, moreover, helping healthcare professionals to get a deeper understanding of disease mechanisms and the development of novel therapies.
7. Cost-Effectiveness:
By tailoring treatments and prevention strategies, precision medicine gives the possibility to avoid unnecessary tests, ineffective treatments, and hospitalizations, leading to cost savings for healthcare systems and patients, with less invasive procedures.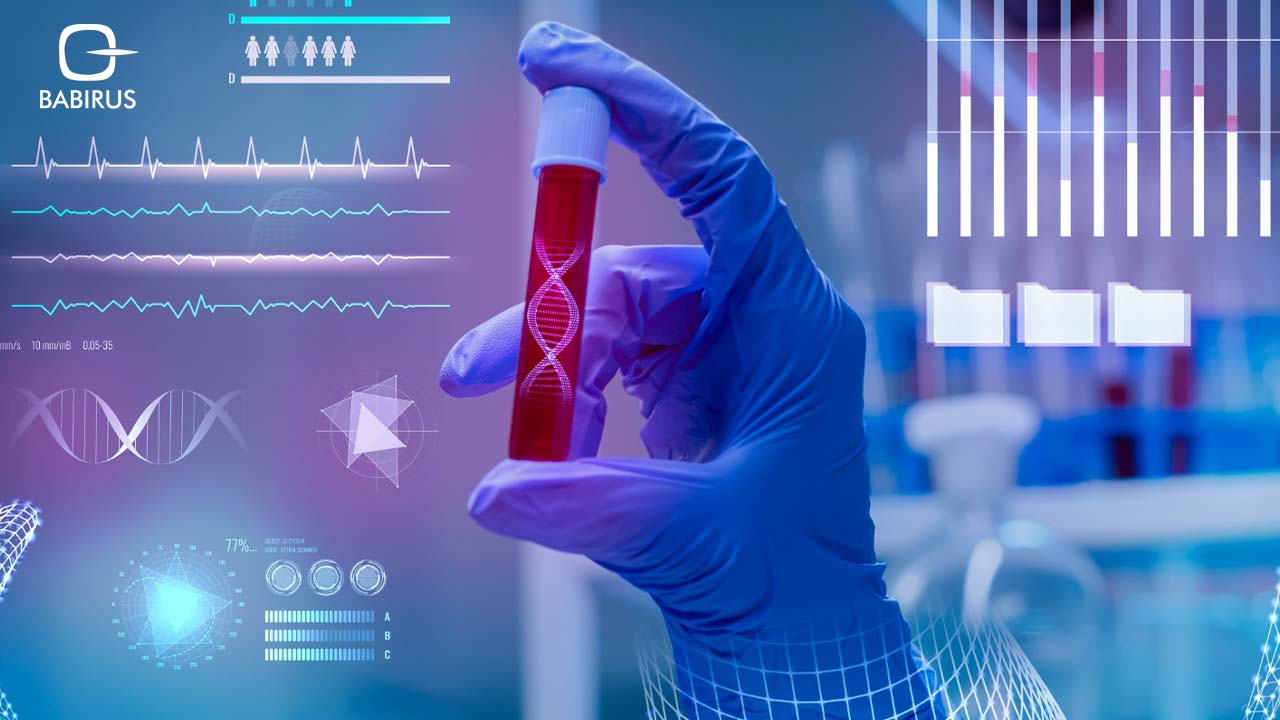 8 Key Applications and Uses of Precision Medicine:
Precision medicine uses diverse from one medical specialty to another, with one ultimate goal to improve patient outcomes and achieve more effective healthcare:
1. Cancer Treatment:
Precision medicine has had a significant impact on cancer treatment, with its identification of specific genetic mutations and molecular markers that guide the selection of targeted therapies, immunotherapies, and personalized treatment regimens.
2. Pharmacogenomics:
The genetic variations are usually used to predict an individual's response to specific drugs, enabling the selection of the most effective and safe treatment options while minimizing adverse reactions and side effects.
3. Rare and Genetic Diseases:
Precision medicine is crucial in diagnosing and managing rare and genetic diseases, with its shared deep understanding of the genetic basis of these conditions, and provides personalized treatment plans based on each individual's unique genetic makeup.
4. Prevention and Early Detection:
As we mentioned before, this medical strategy allows the identification of individuals at higher risk for certain diseases based on genetic and environmental factors, and as a result, leads to more effective prevention strategies and early detection.
5. Infectious Diseases:
The management of infectious diseases could be guided through the selection of the most effective antimicrobial therapies based on the genetic characteristics of the infecting microorganisms.
6. Neurological and Psychiatric Disorders:
Almost all neurological and psychiatric disorders could be treated more effectively with the use of precision medicine, which functions based on genetic and molecular factors to highlight these conditions and develop personalized treatment approaches.
7. Chronic Diseases:
Precision medicine helps in the management of chronic diseases thanks to its ability to develop personalized treatment plans and lifestyle interventions based on an individual's genetic and environmental factors.
These chronic diseases include diabetes, cardiovascular diseases, and autoimmune conditions.
8. Public Health and Population Genomics:
Precision medicine can help population-based studies and public health initiatives to understand the genetic and environmental factors contributing to disease risk at the population level, thus, leading to improved prevention and intervention strategies.
Challenges of Precision Medicine:
While precision medicine has great impacts on improving patient outcomes and developing healthcare, it also faces several challenges that need to be addressed and solved:
Data integration and interoperability.
Data privacy and security.
Ethical and social considerations.
Regulatory and reimbursement issues.
Physician and patient education.
Research and clinical validation.
Health IT infrastructure.
Cost and access.
The Future of Precision Medicine:
Many factors and development moves directly impact the future and growth of precision medicine, and these are the most vital ones:
The advancement of genomic research and technology, and its impacts on DNA sequencing have radically lowered the cost and time required to order an individual's entire genome.
Big data analytics and AI can analyze large amounts of clinical, genomic, and molecular data with AI algorithms, helping to identify patterns, predict disease outcomes, and guide treatment decisions.
The development of targeted therapies and precision diagnostics allows researchers and pharmaceutical companies to focus more on developing drugs that target specific genetic mutations or biomarkers effectively.
However, as precision medicine continues to grow, there are some ethical considerations surrounding data privacy, consent, and equitable access that need to be accurately considered.
To sum up,
Precision medicine, or personalized medicine, represents a major advancement in healthcare that has the potential to revolutionize the way we approach the treatment of disease, and improve patient outcomes and quality of life.
Starting from the belief in the importance of precision medicine, Babirus Medical Equipment was honored to be a sponsor at the PrecisionMed Exhibition & Summit and Emerge 2050 that was held in Dubai in May 2023!