Exploring Gastroenterology: A Guide to Digestive Health Disease and Common Issues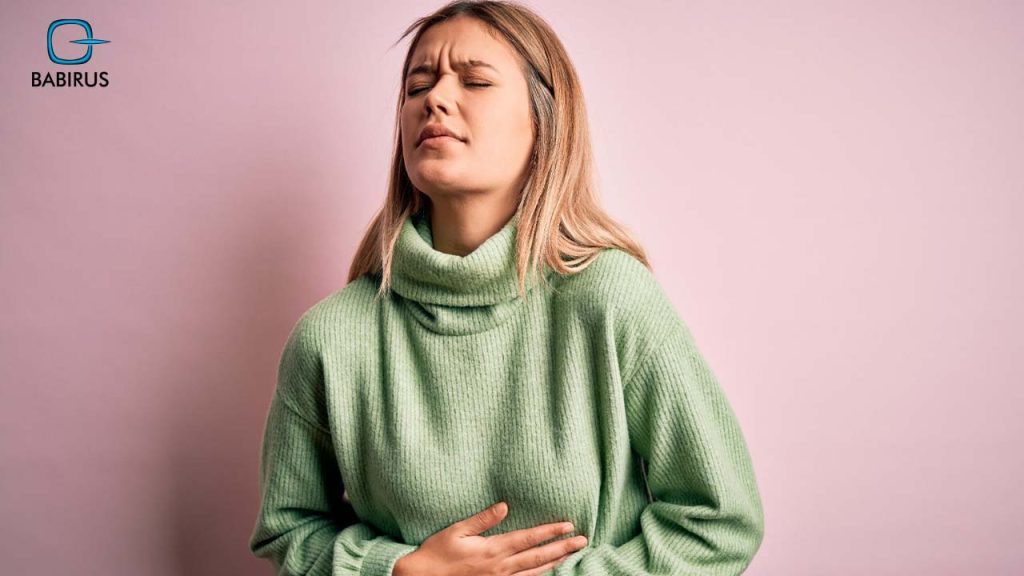 Gastroenterology is a specialty in the medical field that concentrates on the diagnosis and treatment of the digestive system's disorders and conditions.
It is a known fact that the digestive system plays a crucial role in our general health, thus, when problems happen within this multipart system, it could cause various digestive health diseases and issues.
In this article, we will talk about gastroenterology meaning, discuss some of the most common gastroenterology diseases, with real insights into their gastroenterology symptoms, causes, and treatments.
Understanding Gastroenterology:
Gastroenterology covers all the done studies on the gastrointestinal (GI) tract and digestive health including organs such as the esophagus, stomach, small intestine, large intestine (colon), liver, gallbladder, and pancreas for a better digestive health investigation.
Moreover, gastroenterologists are medical professionals who specialize in diagnosing and treating conditions affecting these organs.
The GI tract is a complex system that performs numerous important functions in our bodies, including breaking down food through mechanical and chemical processes, absorbing nutrients into the bloodstream, and wasting eliminated products through bowel movements.
3 Most Common Gastrointestinal Diseases:
There are many gastrointestinal diseases to talk about, including peptic ulcers, gallstones, celiac disease, diverticulitis, hepatitis, and pancreatitis.
However, now we are going to list the most common ones and talk about each condition's set of causes, symptoms, and treatment options.
1. Gastroesophageal Reflux Disease (GERD):
GERD is a chronic condition known for the backward flow of stomach acid into the esophagus.
Symptoms:Heartburn, regurgitation, chest pain, difficulty swallowing, and chronic cough.
Treatments:Lifestyle modifications, dietary changes, medications to reduce acid production or neutralize acid, and in severe cases, surgery may be recommended for managing GERD.
2. Irritable Bowel Syndrome (IBS):
IBS is a functional disorder of the digestive system that affects the large intestine, however, the exact cause of IBS is unknown, but factors such as diet, stress, and abnormalities in the gut-brain axis may cause its development.
Symptoms:Abdominal pain, discomfort, bloating, gas, and changes in bowel habits.
Treatments:Dietary modifications, stress management techniques, medications to relieve symptoms, and lifestyle changes.
3. Inflammatory Bowel Disease (IBD):
IBD refers to a group of chronic inflammatory conditions that affect the digestive tract.
The two main types of IBD are Crohn's disease and ulcerative colitis, and both of them cause inflammation and damage to the lining of the digestive tract.
Symptoms:Abdominal pain, diarrhea, rectal bleeding, weight loss, and fatigue.
Treatments:Medications, lifestyle modifications, dietary changes, and in severe cases, surgery may be necessary.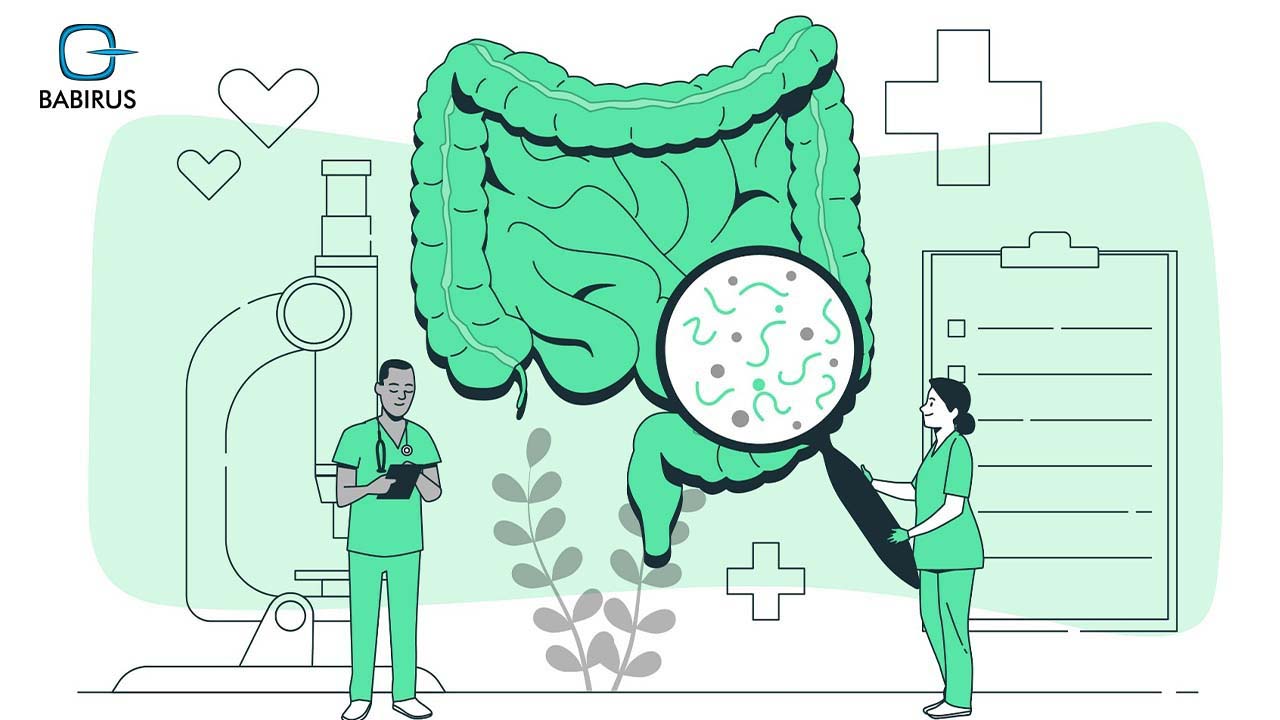 Basic Gastroenterology Tests:
Gastroenterology tests are the first move in diagnosing and managing gastrointestinal disorders effectively, as they share with you valuable insights about the structure and function of the digestive system.
· Upper Gastrointestinal Endoscopy:
Upper gastrointestinal endoscopy, also known as esophagogastroduodenoscopy (EGD), is a common procedure used to examine the upper part of the GI tract.
During this test, a soft tube with a camera attached (endoscope) is inserted through the mouth to the esophagus, stomach, and duodenum to get a clear visual inspection of these areas and collect tissue samples, if required, for further analysis.
· Colonoscopy:
Colonoscopy is a procedure used to examine the large intestine (colon) and rectum, done by inserting a long and flexible tube with a camera (colonoscope) through the anus and advancing it through the entire colon.
A colonoscopy is usually done to detect abnormalities such as polyps, ulcers, or tumors, moreover, it allows polyps to be removed and tissue samples collection for biopsy.
· Capsule Endoscopy:
Capsule endoscopy is a non-invasive test that involves swallowing a small, pill-sized camera capsule that will travel through the digestive system, and capture images of the esophagus, stomach, small intestine, and colon. Moreover, these images will be transmitted to a recording device worn by the patient.
Capsule endoscopy is mainly valuable for diagnosing conditions such as Crohn's disease, celiac disease, and obscure gastrointestinal bleeding.
· Endoscopic Retrograde Cholangiopancreatography (ERCP):
ERCP is a dedicated procedure used to diagnose and treat disorders of the bile ducts and pancreas ducts.
This procedure is done to enable X-ray imaging for bile ducts and pancreatic ducts by passing an endoscope through the mouth and into the duodenum to access the ducts, then a contrast dye is injected.
ERCP is used to identify conditions such as gallstones, tumors, or strictures.
· Liver Biopsy:
A liver biopsy is done to estimate liver function and diagnose liver diseases by taking a small sample of the liver tissue by using a needle inserted through the skin into the liver.
Then, this sample is examined under a microscope to perceive any abnormalities such as inflammation, fibrosis, or cirrhosis.
· Breath Tests:
Breath tests are non-invasive diagnostic tools that are used to identify different gastrointestinal conditions by measuring the levels of certain gases in a patient's breath after consuming specific substances.
For example, lactose intolerance can be diagnosed using a lactose breath test, while bacterial overgrowth in the small intestine can be detected using a hydrogen breath test.
6 Effective Gastroenterology Treatment:
Digestive health conditions not only impact our ability to eat but also our general health, thus, working to improve digestive health is something that you should not ignore, here are some essential tips:
1. Have a balanced diet:
By adding a variety of fruits, vegetables, whole grains, lean proteins, and healthy fats to your diet, moreover, avoid extreme eating of processed foods that are rich in sugar and unhealthy fats.
2. Stay hydrated:
Drink a suitable amount of water throughout the day to support digestion and prevent constipation, however, you must note that the amount of water is related to your weight and lifestyle.
3. Exercise regularly:
Regular physical activity helps stimulate digestion and promotes bowel regularity, therefore, make sure to include 30 minutes daily in your routine.
4. Manage stress:
Chronic stress can disrupt the normal functioning of the digestive system, thus, exercise stress management techniques such as meditation, deep breathing exercises, or engaging in hobbies you enjoy.
5. Avoid smoking and excessive alcohol consumption:
Both smoking, including negative smoking, and heavy alcohol intake can have detrimental effects on the digestive system, thus, it is preferable to avoid them as possible.
6. Medicine Management:
As listed above, there are various treatment options available for gastroenterological conditions, and many of them involve the use of medicine to cease syndromes and help patients live normal lives.
These are the most popular used medications:
Acid-suppressing medications.
Anti-inflammatory drugs.
Antibiotics.
Immunomodulators and biologics.
Antispasmodics.
Laxatives.
Anti-diarrheal medications.
To Sum up,
Knowing about gastroenterology, its related symptoms, treatments, and tests is essential to protect your digestive system and general health from different gastroenterology diseases.
Thus, follow the best tips and practices to improve your gastroenterology health effectively, and do not forget to contact us to find out about the best healthcare providers.