3rd POCT Advances Conference, Cleveland Clinic Abu Dhabi, March 11-12, 2023.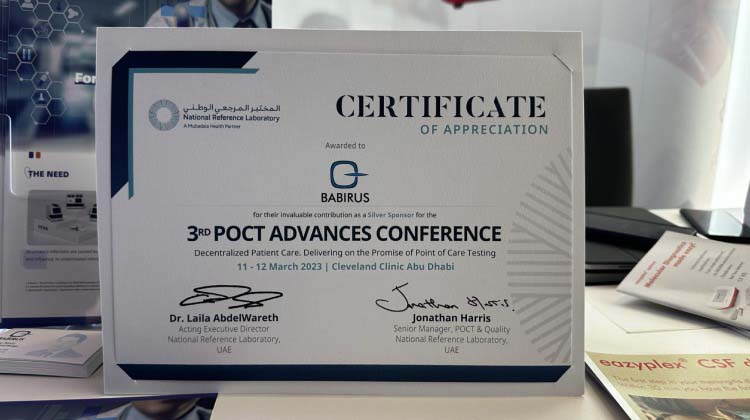 We were excited to participate as a sponsor in the 3rd POCT Advances Conference Decentralized Patient Care, Delivering on the Promise of Point of Care Testing on March 11-12, 2023 at Cleveland Clinic Abu Dhabi!
It was a great opportunity to gather and discuss the latest advancements in molecular solutions in decentralized patient care!
The use of POCT in the acute care setting is widespread and accepted; however, the utilization of this disruptive technology outside of the traditional hospital environment is poor and fragmented. This conference explored these issues in order to understand why this transformative technology is not being universally adopted in primary, urgent, community and home care.