Introducing Babirus Medical Equipment Suppliers: Revolutionizing Patient Care in the Middle East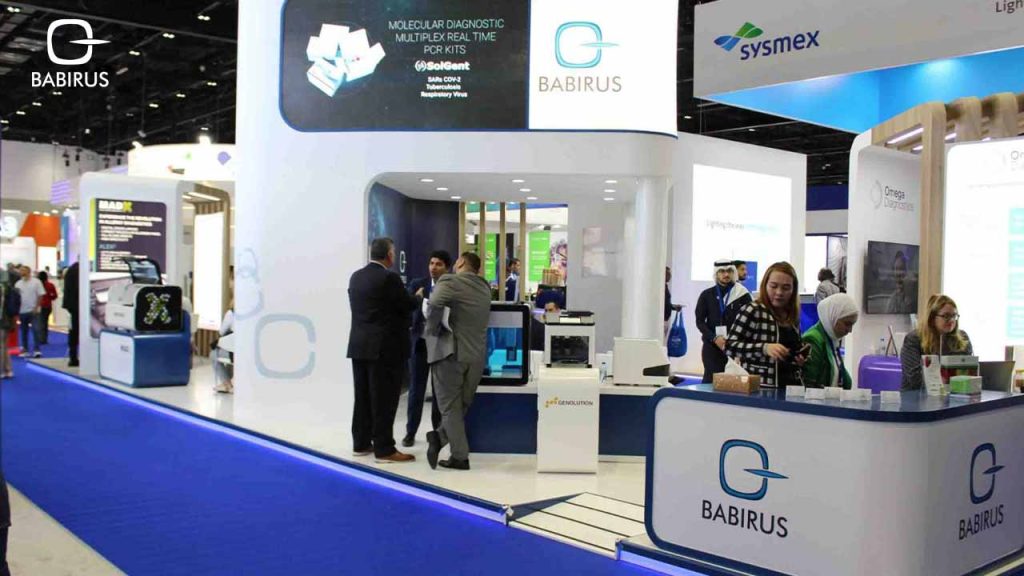 Medical and laboratory equipment suppliers contribute to patient care processes greatly by providing the latest equipment for accurate diagnosis, monitoring, and treatment of diseases and medical conditions.
Moreover, these medical pieces of equipment are used by healthcare professionals to accomplish a wide range of procedures, tests, and interventions that are vital for patient welfare.
The efficiency of these medical and laboratory equipment operations is essential for patient safety and the quality of healthcare services, thus, routine maintenance, setting, and adherence to good laboratory and manufacturing practices ensure that these devices perform in the best way and share accurate and reliable results.
Furthermore, to guarantee the best outcomes, healthcare professionals should be well-trained to run these complicated sets of equipment and avoid errors while ensuring ideal patient care.
In this blog post, we are going to share with you amazing insights about Babirus medical equipment suppliers' work with wide information about medical equipment suppliers' role in general healthcare. 
Role of Medical Equipment Suppliers in Healthcare:
Medical equipment suppliers are basic players in patient care, as they share with healthcare facilities high-quality medical devices and equipment.
More accurately, they contribute to improving patient care in the following ways:
Access to a Wide Range of Medical Equipment:
Medical equipment suppliers in UAE offer wide options of medical devices, ranging from basic instruments to advanced diagnostic and surgical equipment.
This ensures that healthcare centers and institutes have access to the latest technologies and tools needed for effective patient care.
Suppliers of medical equipment make sure their products follow firm quality standards and legal requirements, to lower the possibility of mistakes or malfunctions that might affect patient care badly.
Moreover, they maintain strict quality control procedures while working closely with manufacturers to guarantee that the machinery is dependable, secured, and operates at the highest required level.
Equipment Customization and Consultation:
Professional suppliers often provide consultation services to healthcare providers to help them choose the most appropriate equipment for their definite needs, by taking into account all primary factors, like facility size, patient population, and financial limits to endorse appropriate options.
Furthermore, suppliers also offer customized services that include tailoring the equipment to the healthcare facilities' specifications.
Most medical equipment suppliers provide healthcare professionals with technical assistance and training to gain a better understanding of how to maintain, repair, and use these pieces of equipment appropriately.
As we all know better patient care and outcomes come from well-trained staff who know how to use their operation devices.
Timely Delivery and Service:
Medical equipment providers make sure that the medical equipment transactions are made on time to minimize distractions possibility to patient care.
More than that, they also offer maintenance and repair services to ensure that the equipment remains in the best operating condition.
By providing quick service and support, suppliers guarantee that healthcare facilities maintain primary medical care and minimize time loss.
The cost-effectiveness of medical equipment suppliers in the UAE is affected by their competitive pricing, examination of financing options, and the provided after-sales services.
Moreover, they can work out bulk purchasing agreements, lease contracts, or offer rental options, which will increase healthcare providers' access to essential medical equipment and ease their financial loads.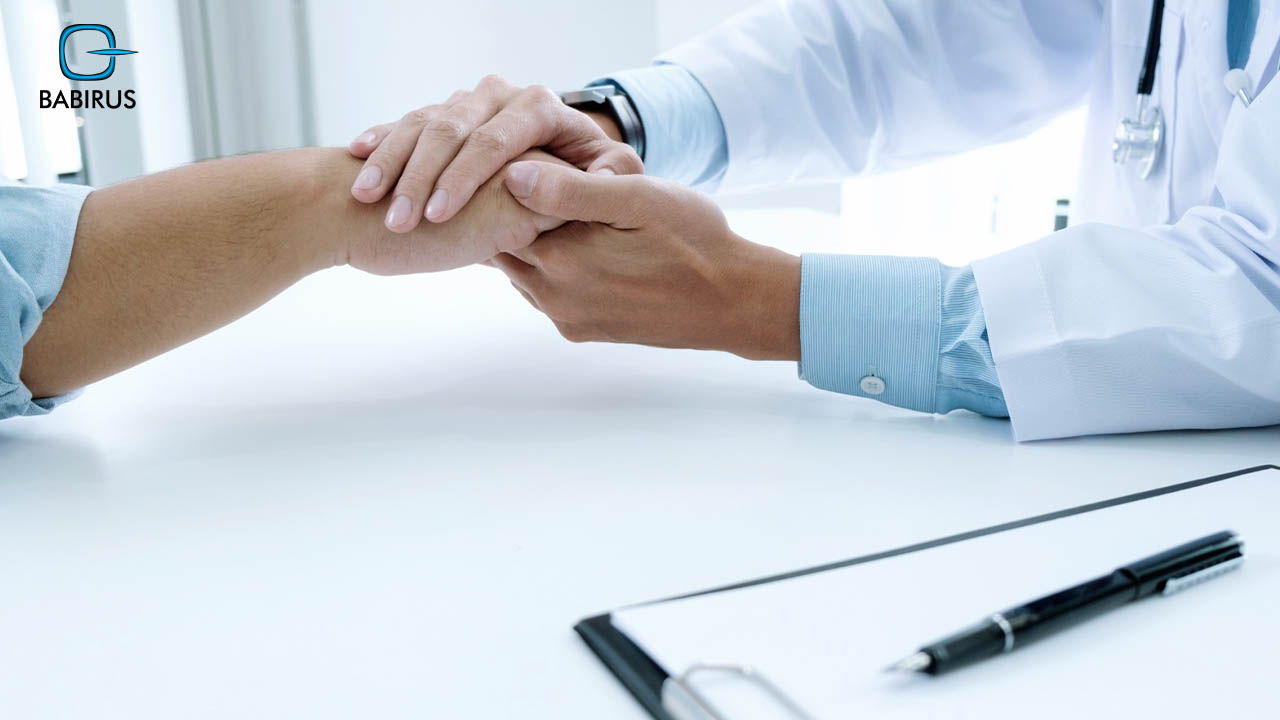 Introduction to Babirus Medical Equipment Suppliers:
Babirus Medical Equipment Trading LLC is a leading supplier of medical equipment and solutions in the Middle East and one of the region's most trusted and reliable partners for large and small healthcare providers.
Babirus medical equipment suppliers offer a wide range of medical equipment and solutions to hospitals, clinics, and other healthcare facilities across the Middle East.
Our company's product portfolio contains powerful solutions for immuno and molecular diagnostics, laboratory equipment, patient monitoring systems, core lab, and personalized medicine.
Moreover, we offer many other valuable services, like medical equipment maintenance and repair, training, technical support, and consulting to assist healthcare providers in strengthening their procedures and enhancing patient care.
One of the many things that set Babirus medical equipment suppliers apart from others is their dedication to quality service and top customer support, by ensuring that all its products meet the highest quality and safety standards by sourcing only from the top manufacturers in the world.
Additionally, to ensure that customers can get the best out of their investments and meet their needs, Babirus's team of experts not only offers in-depth training and support for all our clients but also provides tailored solutions that meet those needs.
Keep in mind that Babirus Medical Equipment Trading LLC has a strong presence in the Middle East, with offices in the United Arab Emirates, Saudi Arabia, and Egypt, and is ready to support you wherever you need us.
Furthermore, the company has powerful established partnerships with many leading healthcare providers in the region, including government hospitals, private hospitals, and medical centers.
Babirus's Powerful Contributions to Patient Care in The Middle East:
Babirus has played a significant role in transforming and upgrading healthcare facilities all over the region thanks to its solid dedication to improving patient care.
By providing a broad selection of cutting-edge medical devices and equipment, Babirus is enhancing patient care in several important ways:
Customized products that meet the specific requirements of healthcare professionals, empowering them to provide precise diagnoses and efficient treatments.
Sharing access with all healthcare providers to the latest technologies by offering the best-in-class molecular diagnostics solutions, immuno testing, core lab, and personalized medicine solutions.
Excellent customer service that meets each healthcare facility's exact needs, with a committed team that works closely with clients to identify those needs and offer customized solutions.
Achieving the goals and objectives of each healthcare facility is met with top-quality Babirus products and services through humanizing strong relationships with their clients.
Laboratory Equipment: The Unsung Hero of Patient Care
It is a known fact that laboratory equipment enables healthcare professionals to correctly diagnose and monitor diseases, measure treatment success, and ensure patient safety.
Therefore, the availability of high-quality laboratory equipment is essential for healthcare facilities to deliver accurate and timely results, leading to enhanced patient outcomes.
And for sure Babirus Medical Equipment Trading works to provide you with the latest advancements in laboratory technology by regularly updating our product offerings to enable healthcare professionals to stay at the lead of medical diagnostics and research.
All these efforts aim to improve patient care by facilitating early detection of diseases, precise monitoring of treatment effectiveness, and enhanced overall healthcare outcomes.
The Future of Patient Care with Babirus:
The future of patient care in the Middle East is expected to witness significant advancements and improvements, with all the efforts and contributions done by Babirus medical equipment suppliers.
Moreover, the creation and adoption of medical technologies are likely to have a significant impact on patient care in the future with all the rapid technological progress in the Middle East.
However, Babirus medical equipment suppliers seek to take advantage of these developments by offering effective medical tools and equipment that improve patient comfort, treatment efficiency, and diagnostic accuracy.
Through ongoing research and collaborations with leading healthcare institutions and genetic testing companies, Babirus medical equipment suppliers aim to develop personalized medicine solutions that enable healthcare providers in the Middle East to deliver more targeted and effective treatments.
Furthermore, these solutions may involve genetic testing kits, bioinformatics tools for analyzing genomic data, and decision support systems that assist healthcare professionals in making personalized treatment recommendations.
In addition to all these contributions, Babirus provides training and education programs for healthcare professionals, promotes patient empowerment through digital health tools, and advocates for policies that prioritize patient well-being.
To sum up,
With Babirus medical equipment suppliers' efforts, the future of patient care in the Middle East looks promising, through the deep focus on cutting-edge technologies, the development of personalized medicine solutions, and the promotion of patient-centric care models.
If you are ready to play a significant role in improving healthcare outcomes and experiences for patients in the region you need to contact us to learn more about our unique services.